Will Swenson
Make the Most of Your Charitable Giving and Impact Your Favorite Organizations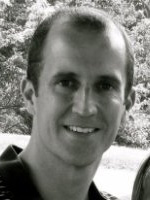 In working with clients, I am always impressed by how charitably inclined and generous they are. Each client's charitable goals are unique, as are the strategies used to fulfill those goals. This issue of "A Healthy Outlook" highlights various ways some leaders in the HMS community have chosen to give. Whether you are looking to make a gift to your favorite charity today or at your death, depending on the types of property that you wish to give, there are several ways to help make the most of your charitable gifts and make an impact on the organizations you hold dear.
Lifetime Gifts: Gifts made during your lifetime, are usually income tax- deductible, subject to certain limitations. Highly appreciated assets are particularly well suited for lifetime charitable gifts. Generally, you can deduct the fair market value of the assets you donate, assuming you have owned them for more than one year, without realizing the appreciation or gain.
If you have an IRA, you could consider a qualified charitable distribution. If you are older than 70 ½, you may make gifts directly from an IRA to charity. The amount distributed from the plan (up to $100,000 each year) will not be included as income on your tax return, and it will satisfy your required minimum distribution for the year.
Many people simply write checks or transfer securities directly to the charity; however, the IRS requires documentation of gifts to charity, so you must keep detailed records documenting these gifts. You could consider a donor-advised fund to streamline your record keeping and to leverage income tax planning.
Gifts at Death: If you are leaving assets to charity at death, you could consider leaving retirement plan assets. If retirement assets are paid to an individual, he or she will be taxed on each distribution. As charitable organizations are exempt from income tax, they would not be subject to income tax on retirement plan distributions. Leaving these assets to charity can be accomplished simply by naming the charity as a beneficiary or, in conjunction with more complex strategies, such as a Charitable Remainder Trust or Charitable Lead Trust.
Identifying the best type of assets and manner to give assets to charity is a very personal decision. Everyone's situation is different. You will want to speak with your accountant and/or advisor to help you determine which assets and what method will be most effective and meaningful in helping you achieve your financial and philanthropic goals.
Will Swenson is a Cambridge-based wealth management advisor at TIAA. He can be reached at WSwenson@tiaa.org or 617-441-1314.
---
The TIAA group of companies does not provide legal or tax advice. Please consult your legal or tax advisor.
Advisory services provided by Advice & Planning Services, a division of TIAA-CREF Individual & Institutional Services, LLC, a registered investment adviser.
Investment, insurance, and annuity products are not FDIC insured, are not bank guaranteed, are not deposits, are not insured by any federal government agency, are not a condition to any banking service or activity, and may lose value.
© 2016 Teachers Insurance and Annuity Association of America-College Retirement Equities Fund, 730 Third Avenue, New York, NY 10017
Which gift is
best for you?
Download an informational brochure outlining three simple ways you can leave your mark on the future of medicine.