Matthew R. Hillery
Charitable Giving in Times of Uncertainty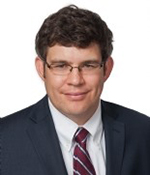 With a new President and Congress, there are numerous proposals for broad income and estate tax reform, some of which could impact charitable deductions and income tax rates. This creates uncertainty for donors about if, when, and in what form these reforms will be enacted. What's clear, however, is charitable giving is as important now as ever. Philanthropic individuals are still passionate about supporting their favorite causes and organizations, while charities still need funding to fulfill and advance their missions. Even if the laws do change, it appears donors can still make tax-efficient gifts if they plan for and execute them properly.
One important strategy donors should consider is making gifts in ways they can avoid having to recognize income. This is valuable if the ability to claim deductions against that income is limited. As a basic example, a donor who owns appreciated property could consider donating the property directly to charity, rather than selling it and donating the proceeds. Both approaches generate a deduction—for either the donated property or proceeds—but a sale also generates additional income that the deduction may not fully offset. 
Another example is leveraging the charitable IRA rollover, which allows individuals age 70 ½ or older to distribute up to $100,000 from an IRA directly to a qualifying charity, such as Harvard Medical School. The donor does not actually claim a charitable deduction for the distribution, but also never takes the distribution into income. This is effectively the same as a 100 percent deduction and is free of any cap.
Sophisticated donors also can make charitable gifts using trusts. One type of trust, called a charitable lead trust, provides for annual payments for a term of years to charity, with any remaining property passing to the donor's family. This type of trust is often settled with income-producing property, which funds the charitable annuity. The tax treatment of a charitable lead trust is complex, but it can allow all of the trust income to pass to charity without either the donor or the trust paying tax on it. This is like a full deduction for the trust income, even though the donor never claims a charitable deduction for the charitable lead trust on his or her tax return.
In summary, donors who are concerned about the treatment of their gifts still have tax-efficient options and don't need to wait to support their charities of choice while Washington debates potential income and estate tax reforms.