Anne Katsas
Plan Now, Give Later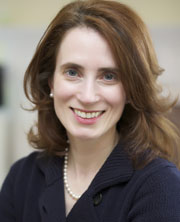 Many people would love to make significant gifts to charities during their lifetime, but they hesitate to do so because they worry about the personal and medical expenses that they might face as they age. If you want to hold on to your assets during your lifetime, but also do something significant for the charities that you care about, making charitable gifts through your estate plan could be a way for you to accomplish both goals.
There are many ways to make a charitable gift at your death. For example, you can give a specific dollar amount, a percentage of your overall assets, or a specific piece of property. Your gift can be unrestricted, in which case the charity will decide how your gift will be used; or it can be restricted, in which case you will specify the use to which your assets will be put.
Before you decide to include a charitable gift in your estate plan, you should talk to an estate planning attorney. Your lawyer can help you structure the gift, think about the possible tax benefits of making the gift, and make sure that the gift is included in the appropriate documents (which could be a will, a trust, or a beneficiary designation form). You should also talk to a gift officer at your charity of choice, especially if you want to make a restricted gift or a gift of an asset other than cash, to make sure the charity can accept the gift that you are contemplating.
A charitable gift can be a wonderful part of your legacy. By making a gift through your estate plan, you will have the security of knowing that your assets will remain intact during your lifetime to provide for your own needs, but also the satisfaction of knowing that your assets will help benefit others long after you are gone.
Anne Katsas, JD '99
Port Estate Planning, LLC
Create your
Legacy

Download an informational brochure on the benefits of, and how to, make a gift through your will or retirement plan. Learn more »