Outright gifts
To make your gift online
Please visit the online gift form to make a gift with your credit card. To designate your gift for a certain area or purpose, i.e. a Reunion class gift, please indicate your choice in the "Comments/Other Designation" field on page two of the form.
To make a gift with a check
Include your check made payable to Harvard Medical School, along with a note that includes your full name, address, and phone number and mail to:
Harvard Medical School
Alumni Affairs and Development
P.O. Box 419720
Boston, MA 02241-9720
To make your gift over the phone please call:
Elizabeth Chan
Assistant Director of Annual Giving
(617) 384-8441
To make a gift of stock or real estate please contact:
Karen S. Turpin
Senior Director of Gift Planning
(617) 384-8449 or (800) 922-1782
karen_turpin@hms.harvard.edu
Our
Mission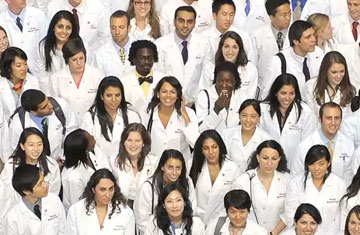 To create and nurture a diverse community of the best people committed to leadership in alleviating human suffering caused by disease.