Gift planning donors
Susan Bartholomew:
CGA gift celebrates a remarkable spirit

At the peak of his career, Dale Dreyfuss contracted transverse myelitis (TM), a neurological disorder caused by inflammation traveling across the spinal cord, and became paralyzed. Against all odds, he remained committed to his job as vice president of finance and administration at the University of Connecticut. He lost his battle with the disease and subsequent cancer in 2011 at the age of 66.
To honor her late husband's memory and celebrate his unshakable spirit, his wife, Susan Bartholomew, established a charitable gift annuity (CGA) to support medical research related to non-traumatic spinal cord injuries. Bartholomew decided to support HMS as she did graduate work at Harvard in philosophy and religion, and was familiar with the Medical School's outstanding record.
"The CGA gift meets my need for some measure of tax relief and provides the right amount of stable income to offset quarterly payments for long-term care," says Bartholomew. She hopes that her gift will spur advances in stem cell application, ultimately leading to a cure for TM. "Science serves mankind best when it alleviates suffering."
Glee Becker:
Inspired by Harvard Health

"I feel good about donating to HMS. It's something I can do for a good cause," says Glee Becker, a warm Midwestern woman who has recently established two charitable gift annuities (CGAs) with Harvard Medical School. As she aged, she wanted reliable and current information about health and medicine, and so she started subscribing to several of Harvard Medical School's health publications.
After reading about the important discoveries and research happening at HMS and the benefits of a CGA, she decided it was an excellent investment choice. The CGA offers Becker an income tax deduction and fixed income for life, a portion of which is tax-free, with the remaining principal passing to HMS. Becker established her first CGA in late 2011 and had such a positive experience that she established another one six months later.
"I hope this will help HMS continue to do the kind of research that will find cures for diseases like cancer, heart disease, diabetes, and arthritis," she says.
Irene Luria:
Supporting student scholarship with a charitable gift annuity in memory of her husband

Sidney Luria, MD '43 combined his world-class Harvard Medical School education with his natural dexterity to build a successful career as a surgeon. His wife Irene Luria decided to honor her late husband's memory by making a million dollar gift to establish a charitable gift annuity to benefit the Dr. Sidney B. Luria and Irene F. Luria Endowed Scholarship Fund at Harvard Medical School.
For Mrs. Luria, giving to HMS to support student scholarship was the best way to honor Dr. Luria. She wanted to honor his commitment to the School by ensuring that students could have the opportunity to attend HMS. "It's a privilege for anyone to be able to continue their education at Harvard Medical School," she says.
She is optimistic knowing that the remaining principal of the gift will be used to "keep producing good medical people," she says. Learn more about charitable gift annuities.
Kenneth Bollin, MD '76:
Reunion giving with a charitable remainder unitrust

As a student, Kenneth Bollin, MD '76 received scholarship support that allowed him to graduate debt free. Since then, Bollin gave what he could to Harvard, but had to balance his philanthropy with building a career and raising a family. After more than 30 years as a successful family physician, Bollin felt financially secure enough to make a substantial gift to benefit both the Medical School and College.
Bollin established a charitable remainder unitrust that will provide unrestricted support to HMS and the College and which affords him a 5.5% return. He says, "Harvard made it easy to make a gift by taking care of the trust documents at no charge and, historically, Harvard Management Company has made excellent investments." Additionally, his gift coincided with his 35th Reunion from HMS and he was also able to receive credit for his 40th Reunion from Harvard College.
Bollin supports Dean Jeffrey S. Flier, MD's commitment to scholarship and primary care and is proud that his gift will allow other medical students to benefit from this world-class institution. Learn more about charitable remainder unitrusts.
David Nathan, MD '55
Giving back to "an amazing place to learn" through his retirement plan

Since 1951, Harvard Medical School (HMS) has been a constant force in the life of David Nathan, MD '55. His entire career has been spent in study, research, and leadership at the Medical School or its affiliates. He credits his time at HMS as a transformative experience. For Nathan, the best way to try to repay all that the Medical School has given him was to make it a beneficiary of his Individual Retirement Account (IRA).
"Giving to HMS is a philanthropic priority because I owe my career to HMS and its affiliates," says Nathan, a pioneer in the field of pediatric hematology and oncology who has been honored with the National Medal of Science, the George Kober Medal of the Association of American Physicians, the John Howland Medal of the American Pediatric Society and the Wallace H. Coulter Award of the American Society of Hematology. In 2010, he received an honorary Doctor of Science degree from Harvard University. "Harvard Medical School is the greatest medical school in the world," he says. "It's an amazing place to learn."
Nathan was President of Dana-Farber Cancer Institute, an HMS affiliate, from 1995 to 2000 and transformed the Institute into a world-class cancer facility. While at the affiliates, Nathan learned that "medical problems are complicated and require teamwork, and HMS needs to take the lead in pulling hospitals together," he says. "By working with others, we can accomplish a great deal more." Further, he understands that the best gift to accomplish this collaboration is "unattached money" or an unrestricted donation. He is confident that the future leaders of HMS will wisely utilize his gift so that the School remains at the forefront. Learn more about retirement plan beneficiaries.
Anthony Monaco, MD '56:
Using the 50th Reunion and Above Bequest Giving Program to support current students

Anthony Monaco, MD '56 remembers how he felt the first time he saw Harvard Medical School: "It was a sense of wonder." Having been the recipient of a full scholarship, he is committed to reducing our students' debt burden.
For him, the best way to accomplish this goal was through a bequest. He had made his first gift in honor of his 50th Reunion, and, subsequently, he decided to do more. He chose to make a second bequest pledge in support of student scholarships. "I think Harvard Medical School is in a separate category," he says.
Monaco is dedicated to helping other students get a Harvard Medical education, regardless of their financial situation. Learn more about making a bequest.
Ezekiel Hersey
Council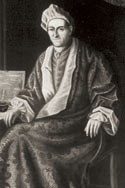 The EHC recognizes alumni, alumnae, and friends who have created a life income gift or included HMS in their estate plans to continue the tradition of excellence. Learn more »
Spotlight on
Ezekiel Hersey Council Members
We sit down with some members of our legacy society to talk about their careers, families, and why they have chosen to make planned gifts to Harvard Medical School. Read more »