Duncan Hartley
Duncan Hartley

As a leader at some of the most well-known medical nonprofits, you have insight into the importance of charitable giving. Tell us a little bit about your career in philanthropy.
After completing my PhD in Shakespeare and seven years of teaching at Wayne State University in Michigan, I was recruited to the international staff of a highly influential group: the Young Presidents' Organization (YPO). This was the first major turning point in my career, as it afforded me the opportunity to interact with and learn from presidents, CEOs, and thought leaders of some of the most powerful corporations in the world. I also developed a friendship with a YPO colleague named John L.M. ("Cap") Roberts who was known for his social standing and his role in helping to raise the money needed to have the Tall Ships visit New York for the Bicentennial in 1976. Cap painted a picture of the remarkable things that fundraisers can achieve, and my new career path was formed. I went on to have a successful career, raising crucial biomedical support for Memorial Sloan-Kettering Cancer Center, Case Western Reserve University School of Medicine, and St. Jude Children's Research Hospital.
Like many of our Ezekiel Hersey Council members, you are not an alumnus of Harvard Medical School. What brought you to HMS?
Harvard Medical School has a noble tradition of excellence. The School's graduates have helped shape the field of science and medicine around the globe. While working at Case Western, I became intimately familiar with HMS's influence. Most notably is Jack Caughey, AB '25, MD '30, who, in the 1950s, revolutionized medical education curriculum not only at Case Western, but nationally. In my mind, Harvard Medical School is the only institution that can bring such scientific depth and creativity to understanding, treating, and curing disease.
In the past year, you have established four charitable gift annuities (CGAs) at HMS, one for $60,000, the second for $40,000, a third for $100,000, and a fourth for $50,000. What in particular made this gift vehicle attractive to you?
Not long ago, I received a mailing from HMS that was informing readers of the Harvard Health newsletters about charitable gift annuities. In reviewing my options, I realized that I could continue my calling of supporting biomedical research in a new way. My philanthropy to Harvard Medical School gives me a strong sense of satisfaction, and the income I receive from my CGAs is an important part of my financial plan, especially in the current economic climate. Supporting HMS philanthropically has become a very important part of my mission in life.
Ezekiel Hersey
Council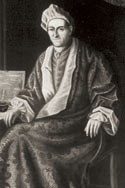 The EHC recognizes alumni, alumnae, and friends who have created a life income gift or included HMS in their estate plans to continue the tradition of excellence. Learn more »
Our
Donors

HMS is grateful for the support provided by alumni, alumnae, and friends who have created a life income gift or included the School in their estate plans to continue the tradition of excellence. Through their generosity, they leave their mark on the future of medicine. Read some of their stories »