Inspired alumni pay it forward
Inspired alumni pay it forward
The vast majority of alumni chose to designate their gifts to two areas: supporting student financial aid and providing flexible, unrestricted funding that can be used where and when it is needed most.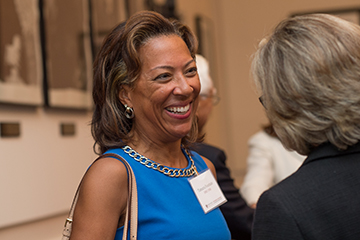 What motivates these HMS alumni to give back? Alumni Fund Chair Tamara R. Fountain, MD '88, says that since graduating and moving to Chicago, she has always felt the pull to "get back and give back" to HMS. Rather than thinking of giving as an obligation for alumni, she sees it as an opportunity for those who want to join together on a wonderful journey.
"Together, we can help ensure and protect the mission of HMS to train the next generation of doctors whose race and socioeconomic backgrounds reflect the rich diversity represented in our American patient population," says Fountain, adding that students shouldn't need to be wealthy to enter the medical profession.
When it comes to choosing where to direct their philanthropic support, Katherine Griem, MD '82, and her husband, Anthony Montag, MD, consider those organizations and institutions that will benefit the largest number of people and that have made an impact on their lives.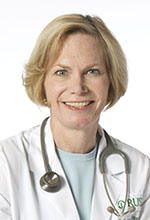 "I grew up in Indiana and attending Harvard Medical School presented unimaginable opportunities for academic and personal development that have framed my life and career. Over the last several decades, I've given to HMS both with a sense of gratitude and in hopes that other students will be given the same opportunity," says Griem, who has given to HMS consistently for more than 30 years and is a member of the Federman Loyalty Circle, which recognizes donors who make consecutive annual gifts for five years or more.
Though he almost didn't come to HMS because of the cost,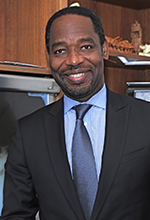 , says his degree opened many doors, both professionally and personally, that wouldn't have been opened had he studied elsewhere. Now a spine surgeon and two-time Tony Award-nominated producer, he says the opportunities for HMS grads are endless.
"Life is short and the most we can hope for is to have some lasting impact on the world around us. As physicians, we impact many people daily, yet a contribution to HMS might help fund or support the next Einstein or the person who cures AIDS or cancer. Regardless, you will impact significant lives outside of your own microcosm. I can't imagine a better opportunity," says Frazier, who is a member of the Dean's Council, a leadership annual giving society recognizing donors of $2,000 or more.
As she has moved through her career, Rhonda Kost, MD '85, says she has often felt the value and impact of the network of colleagues and the education that began in those first years sitting in the HMS lecture hall.
"I hope that current HMS students will read the plaques on the chairs in front of them and appreciate the gratitude of students who have gone before TERMthem," says Kost, who is a Dean's Council-level donor and has named two chairs—one honoring her parents and the other her husband—in the Joseph B. Martin Conference Center Amphitheater.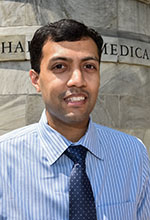 ​Vinod Nambudiri, AB '05, MD '09, MBA '10, a Recent Grad Committee member and Dean's Council-level donor, is quick to reference this quote from Booker T. Washington: "The most useful and influential people are those who take the deepest interest in institutions that exist for the purpose of making the world better."
"I believe that HMS strives to be an institution that makes the world better and has the demonstrated successes to support that claim. I'm proud to help support HMS continue to play a leading role in achieving these goals, and I would encourage others to do so as well," he says.

Through this campaign, we will address the greatest health care challenges of our time to help people live longer, healthier lives. Learn more »
The Benefactor
Partners in Education, Discovery, Service, and Leadership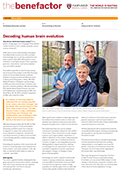 Download and read archived issues of our bi-annual publication to honor and acknowledge our most generous friends and supporters.