Bringing student dreams within reach
Bringing student dreams within reach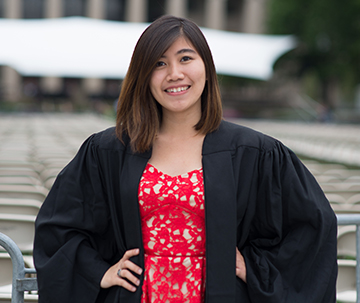 Last year, Wibowo was selected to receive the Charles and Ing Himawan Graduate Fellowship, which was established by Jeff S. Himawan, PhD '96, to support one international student in his or her PhD studies at HMS. She and Himawan share a similar background: both were born in Jakarta, both attended MIT for their undergraduate studies, and both chose to continue their studies at HMS in the Division of Medical Sciences.
The similarities are not lost on Wibowo. "It is very encouraging and inspiring to receive support from someone who has been in my shoes," she says. "Knowing how impactful it could be to help younger students, I give back to the community through service projects in Southeast Asia. I hope to one day be able to help the younger generation even more."
Wibowo has chosen to complete her thesis work in the lab of Aleksandar Kostic, PhD '13, at Joslin Diabetes Center. When she was in high school, Wibowo's father died of complications from diabetes, and she has since dreamed of making contributions to the field.
"It is an honor for me now to be able to directly contribute to a cause that is very personal to me," she says. "Dr. Himawan's generosity has helped me come closer to my dream of making an impact and contributing to the field of medicine."

Through this campaign, we will address the greatest health care challenges of our time to help people live longer, healthier lives. Learn more »
The Benefactor
Partners in Education, Discovery, Service, and Leadership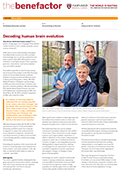 Download and read archived issues of our bi-annual publication to honor and acknowledge our most generous friends and supporters.