Zimetbaum named first Richard A. and Susan F. Smith Professor of Medicine
Zimetbaum named first Richard A. and Susan F. Smith Professor of Medicine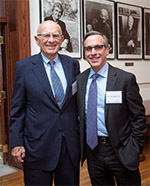 Peter Zimetbaum, MD, associate chief of the Division of Cardiovascular Medicine and director of clinical cardiology at Beth Israel Deaconess Medical Center (BIDMC), has been named the inaugural incumbent of the Richard A. and Susan F. Smith Professorship in Medicine in the Field of Cardiovascular Medicine at Harvard Medical School. This professorship was made possible by Richard Smith and his late wife, Susan Smith, who have been longtime supporters of Harvard and its affiliated hospitals. Susan was a passionate philanthropist and leader in advancing biomedical research and clinical care.
Zimetbaum completed his residency and fellowship at BIDMC, becoming a member of the HMS faculty in 1997. Clinically he has focused on the development of programs designed to reduce costs and improve quality of care. He established BIDMC's cardiology urgent care program, led the effort to develop the Cardiac Direct Access Unit, and helped create the Richard A. and Susan F. Smith Center for Outcomes Research in Cardiology. Zimetbaum's research focuses on the management of atrial fibrillation, about which he has authored more than 130 publications.
He is the national principal investigator on two trials that seek to outline a significant shift in how strokes can be prevented in patients with atrial fibrillation.
Our
Mission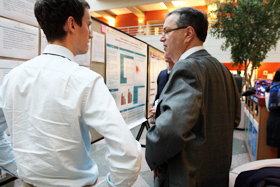 To create and nurture a diverse community of the best people committed to leadership in alleviating human suffering caused by disease.