Shing-Yiu Yip and Cecilia M. Hepp Professorship in Dermatology
Shing-Yiu Yip and Cecilia M. Hepp Professorship in Dermatology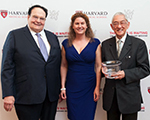 Clark is an innovative leader and educator in human skin disease. Her research focuses on T cells in normal human skin, skin cancers, and inflammatory diseases. She is director of the Human Skin Disease Research Center at Brigham and Women's Hospital (BWH), which aims to bring more dermatologists into translational skin disease research and support their efforts in experiment design and execution.
Martin Mihm Jr., MD, director of the Mihm Cutaneous Pathology Consultative Service and the Melanoma Program in the Department of Dermatology at BWH and associate director of the Center for Melanoma Oncology at Dana-Farber/ Brigham and Women's Cancer Center, initiated this professorship through a generous gift in 2000. Shing-Yiu Yip, MD, an HMS-trained dermatologist based in Hong Kong, contributed the remaining funds to establish this professorship. Yip and Mihm have been friends since their dermatology residency program at Massachusetts General Hospital in the 1960s. Upon Mihm's retirement from the Harvard University faculty, the professorship will be named for both benefactors.In the interim, the title will bear the name of Mihm's mother, Cecilia Hepp.
Our
Mission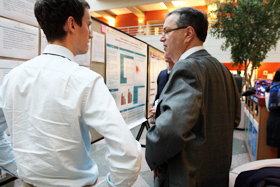 To create and nurture a diverse community of the best people committed to leadership in alleviating human suffering caused by disease.