Ronda Stryker and William Johnston Professorship in Global Health
Ronda Stryker and William Johnston Professorship in Global Health
n 2016, Stryker and Johnston made a transformative $20 million gift to establish this professorship and support the overall vision of Paul Farmer, MD '90, PhD '90, Kolokotrones University Professor, chair of the Department of Global Health and Social Medicine, and chief strategist and co-founder of Partners In Health. Stryker is a director of the Stryker Corporation and a member of the HMS Board of Fellows and Advisory Council on Global Health and Service.
In addition to this new appointment, Murray is an associate professor of medicine at HMS, professor of epidemiology at the Harvard T.H. Chan School of Public Health, founding director of the Research Core in the Department of Global Health and Social Medicine, and director of research at Partners In Health and the Division of Global Health Equity at Brigham and Women's Hospital.
She has more than 25 years of experience in the epidemiology of tuberculosis and has conducted field studies in South Africa, Russia, Peru, the United States, and Rwanda, and has previously worked in Kenya, Niger, and Pakistan.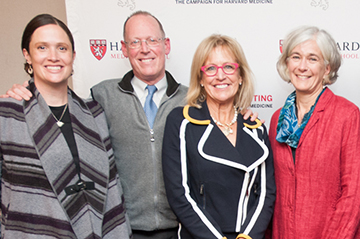 Our
Mission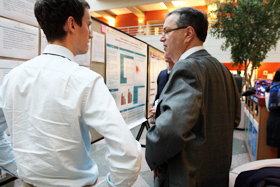 To create and nurture a diverse community of the best people committed to leadership in alleviating human suffering caused by disease.