Radiation Oncology Professorship at HMS
Radiation Oncology Professorship at HMS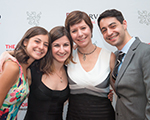 BWH established this professorship to support outstanding faculty as they work to advance research and treatments for cancer.
Haas-Kogan spent 18 years at the University of California, San Francisco's Helen Diller Family Comprehensive Cancer Center, most recently as program director and vice chair in the center's Department of Radiation Oncology, before accepting her current role and joining the Harvard Medicine community in 2015. Haas-Kogan has an active laboratory-based research program that is investigating novel therapeutic agents for adult and childhood brain tumors, as well as pediatric malignancies. She is the principal investigator for several clinical trials, including investigator-initiated studies and cooperative group trials run by the Children's Oncology Group and the Pacific-Pediatric Neuro-Oncology Consortium.
Our
Mission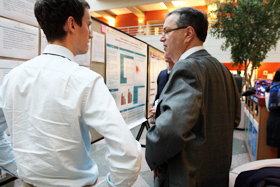 To create and nurture a diverse community of the best people committed to leadership in alleviating human suffering caused by disease.