Dorothy and Milton Flier Professorship in Biomedical Science
Dorothy and Milton Flier Professorship in Biomedical Science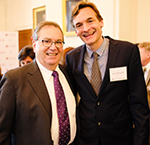 Made possible by generous contributions from members of the HMS Board of Fellows, this professorship honors Jeffrey S. Flier, MD, Harvard University Distinguished Service Professor and George Higginson Professor of Physiology and Medicine at HMS, and his nine-year tenure as dean of HMS. Flier's parents are the namesakes of the professorship, which will bear his name upon his retirement from the Harvard University faculty.
Flier says he felt strongly that the professorship should go to Quad faculty members who conduct basic science research that could improve understanding of the root cause of disease or lead to new treatment. He says it was evident from the beginning that McCarroll was a brilliant choice to be the first recipient. McCarroll's lab is working to discover how genetic risk factors give rise to key molecular and cellular events in the development of schizophrenia and bipolar disorder. The ultimate goal of his research is to develop new and innovative therapies for these diseases.
Our
Mission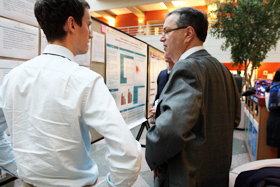 To create and nurture a diverse community of the best people committed to leadership in alleviating human suffering caused by disease.