Donald A.B. Lindberg Professorship in Pediatrics
Donald A.B. Lindberg Professorship in Pediatrics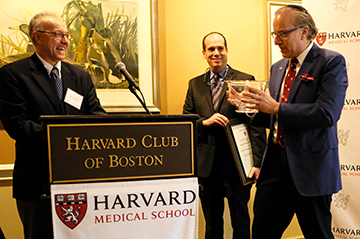 BCH and Children's Hospital Pediatric Associates established this professorship in honor of Donald A.B. Lindberg, MD, director emeritus of the National Library of Medicine, whose pioneering work in applying computer technology to medicine shaped the field of medical informatics. Lindberg's work had a profound influence on Isaac Kohane, MD, PhD, chair of the Department of Biomedical Informatics and Marion V. Nelson Professor of Biomedical Informatics at HMS, who will be honored as the ultimate namesake of this professorship upon his retirement from the Harvard University faculty.
Mandl, a Kohane mentee, focuses his research at the intersection of population and individual health. He has pioneered real-time biosurveillance, tracking infections and detecting outbreaks with diverse data. Mandl leads the transformative SMART Platforms initiative to design the "app store for health" and is principal investigator of the Scalable Collaborative Infrastructure for a Learning Health System. A teacher himself, Mandl has received the A. Clifford Barger Award for outstanding mentors at HMS.
Our
Mission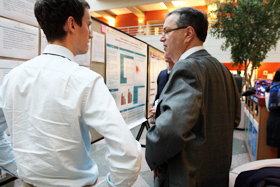 To create and nurture a diverse community of the best people committed to leadership in alleviating human suffering caused by disease.