Gift of $10 million fortifies the future of primary care
Gift of $10 million fortifies the future of primary care
This can be attributed largely to the Harvard Medical School Center for Primary Care, which has worked tirelessly to improve patient experiences, catalyze innovation, and enhance health care outcomes while controlling costs.
Now the center aims to expand its impact by transforming primary care nationally and globally. And it's getting a substantial boost of support in the form of a $10 million gift from the same anonymous donor whose $30 million gift established the center in 2010.
"This gift positions us to work aggressively toward meeting our ambitious goals while building a diversified revenue portfolio in order to sustain and deepen our impact on the field of primary care for many years to come," says Russell Phillips, MD, director of the Center for Primary Care and the William Applebaum Professor of Medicine at HMS, as well as a devoted primary care general internist at Beth Israel Deaconess Medical Center.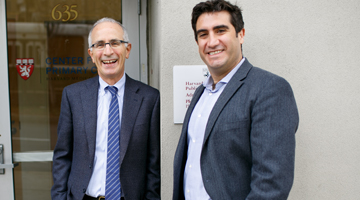 According to Andrew Ellner, AB '97, MD '04, co-director of the Center for Primary Care and director of the Program in Global Primary Care and Social Change at HMS, private support like this is critical to achieving the kinds of breakthroughs he and Phillips envision. "This gift enables the type of flexibility, optimal creativity, and even disruptive change that otherwise would not be possible."
Building on Progress
In just five years, the Center for Primary Care has had a tangible impact on patients, caregivers, and students alike. Through its Academic Innovations Collaborative, the center has built and nurtured an active and highly engaged learning community across 28 Harvard-affiliated primary care teaching practices that aim to improve the care experience for more than 300,000 patients and enhance the education of nearly 500 trainees.
The center's Student Leadership Committee has launched more than a dozen projects in curriculum reform, social justice, advocacy, family medicine, and health system innovation. To help prepare HMS students for careers as primary care leaders, the center has established the Master's Scholars program, in which one HMS student is selected each year to receive funding for a master's degree, and has funded more than 300 student-led projects—from developing protocols for end-of-life conversations to fighting malnutrition in Guatemala.
The next phase of the center's work concentrates on building the infrastructure necessary to transform education, advance care systems, and create new approaches to primary care and health.
"Over the next four years, we will leverage our work in practice transformation to create a primary care learning network that extends, shares, and spreads our work nationally and globally," says Phillips. "We will also expand our support for entrepreneurs in the HMS community and elsewhere who want to work with us to invent the future of health care."

Through this campaign, we will address the greatest health care challenges of our time to help people live longer, healthier lives. Learn more »
The Benefactor
Partners in Education, Discovery, Service, and Leadership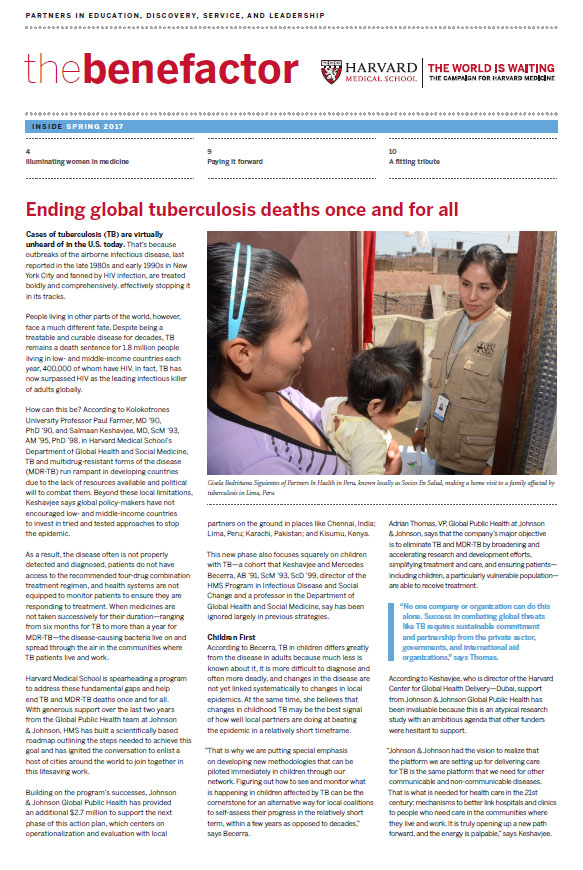 Download and read archived issues of our bi-annual publication to honor and acknowledge our most generous friends and supporters.