GCSRT Program | Program Overview
Program Overview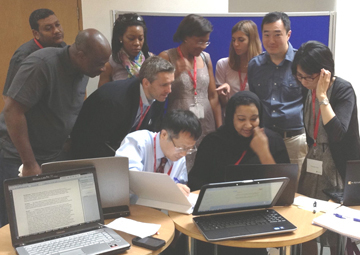 Foundation Courses
Epidemiology - This course covers the basic principles and methods of epidemiology, including disease (outcome) measures, measures of association, study design options, bias, confounding, and effect modification..
 
Biostatistics - This course addresses how to organize, summarize, and display quantitative data; the use of statistical software (Stata); measures of variability and confidence intervals; and interpreting significance tests. The course also provides an understanding of the basic principles and uses of linear and logistic regression models for clinical research.
Certificate Concentrations
The Epidemiological GCSRT Program will provide instruction in the epidemiological and biostatistical methods used in observational clinical research. Training in the oral and written presentation of clinical research will also be provided.
 
The Clinical Trials GCSRT Program will provide instruction in the conduct, implementation, and analysis of clinical trials, with a focus on the methods of study design, ethics, recruitment, and biostatistical considerations that are used in designing and analyzing clinical trials.
Additional Coursework
Individual Capstone Project - The Capstone Project represents the culminating experience of the GCSRT program. Scholars are required to write a research proposal. The overall goal is to integrate theoretical aspects of clinical research methodology with real-world study design and implementation. The Capstone Project consists of two elements: a 5-page proposal and, for selected students (the top 10%), a 15 minute presentation.
Team Projects and Presentations - During the course of the entire GCSRT program, student teams will be asked to work together on selected projects and presentations. These projects will include conducting analytic work on a teaching data set, "pitching" a research question, providing a critique of a published paper and/or a sample grant proposal, and working on writing different aspects of a manuscript.

"GCSRT presents us with unique challenges. We collaborate not just across the continent, but the world. We span from San Francisco to the United Arab Emirates, from the UK to Trinidad. However, regardless of our locales, we all face the same challenges as physicians. This state-of-the-art education will best prepare me for the challenges I will face as the world becomes an increasingly smaller place."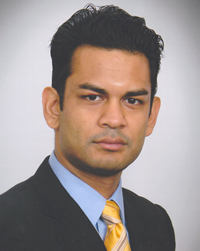 Sunil Saith, MD
Keck School of Medicine
University of Southern California
Los Angeles, California