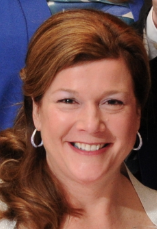 Chief Human Resources Officer
Kate McDaniel joined Harvard Medical School as the Chief Human Resources Officer on January 2018. As part of our leadership team, she oversees all aspects of human resources, which includes, but is not limited to, leading the HR team which supports approximately 1600 staff members, as well as, Postdoctoral Researchers, Associates and Research Associates across the HMS community. She is currently leading and directing strategic workforce development to reinforce the understanding that diversity and inclusion are integral to the School's aspirations for excellence. She is also responsible for driving organizational and cultural change and developing a multi-year human resources strategy. She works in close collaboration with the University's Vice President for Human Resources to ensure alignment with and implementation of broader Harvard goals and initiatives are achieved.
Kate brings more than 25 years of progressive human resources leadership experience to HMS. Most recently, she was Sr. Vice President of Human Resources at Fidelity Investments. She previously served as Executive Vice President and CHRO for Haemonetics, where she led a global team responsible for employee engagement, leadership development and talent acquisition and management. Kate also spent almost nine years at Johnson & Johnson in a variety of roles, including worldwide Vice President of Human Resources.
Kate holds a Bachelors of Arts degree in Industrial Relations from LeMoyne College