2021 Virtual Graduation Ceremonies
Thursday, May 27
Harvard University's and HMS's graduation celebrations and ceremonies were held virtually to ensure the health and safety of all Harvard communities.
As you practice medicine and provide dental care or seek the answers to our most profound questions through research, seek opportunities to serve those who don't have your background and have a different perspective on life.
—Valerie Montgomery Rice, Class Day keynote speaker
First, tackle hard problems. ... Second, find ways to make the world a better place.
—Dan Barouch, master's ceremony keynote speaker
For behold, the winter is past;
the rain is over and gone.
The flowers appear upon the earth,
the time of the singing has come.
—From "The Winter Is Past," by Jeremy Faust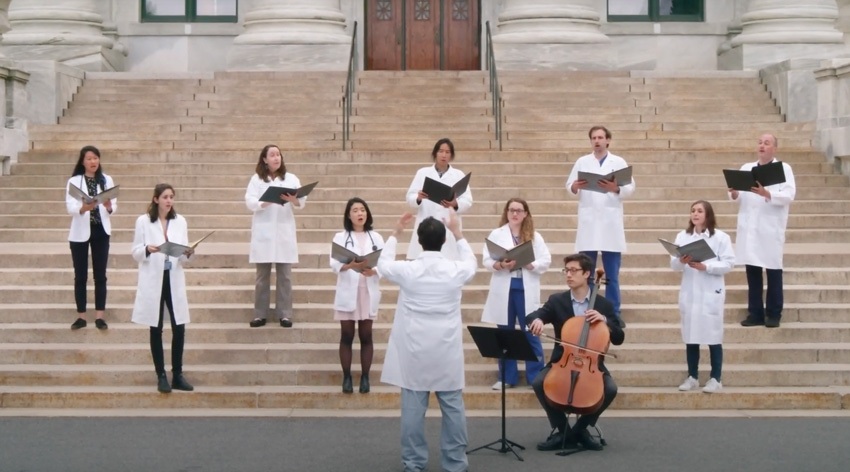 Honoring the Harvard Class of 2021
Whatever we do next, whether it's clinical work, science, or industry, "the mindset to seek out and build collaborations is a core HST tenet we will carry with us.
—Aditya Kalluri, HST class speaker