Blue Skies Ahead
HMS Class of 2017 grads celebrate, look to future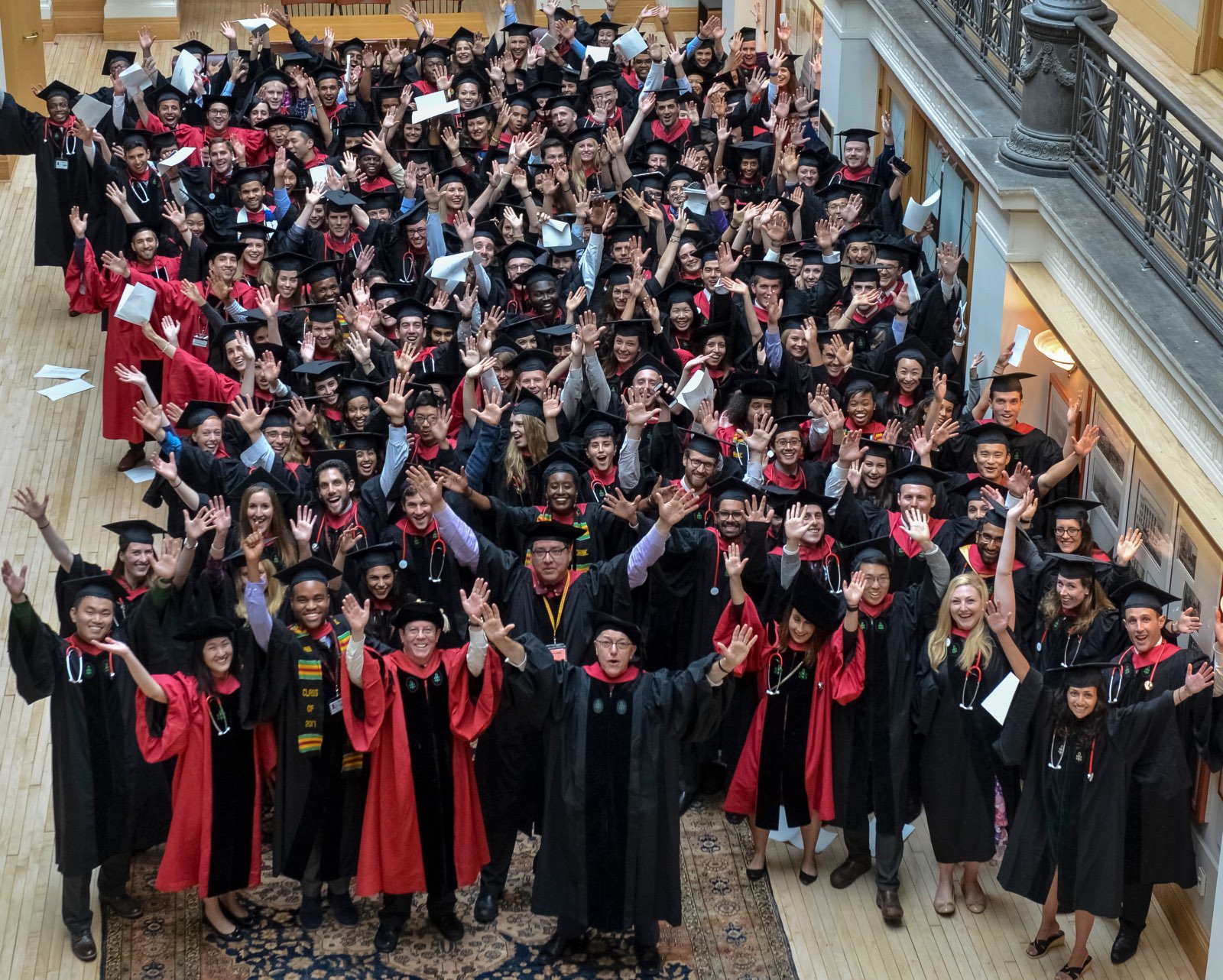 Gray skies did little to dampen the spirits of more than 200 Harvard medical and dental school graduates who received their diplomas at the 2017 Harvard Medical School Class Day on May 25. Read the full story.
---
Scholarship and Service
Dean Daley exhorts graduates to pursue their ideals and serve the world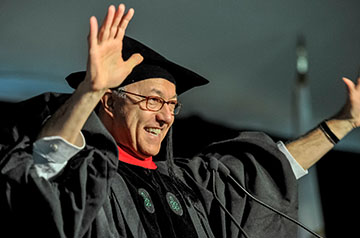 Twenty-six years after he graduated from HMS, Dean George Q. Daley gave his own Class Day keynote address. Read more about Dean Daley's speech.
---
The Purpose of Medical School
HMS/HSDM Class Day remarks highlight the privilege and joy of a caring profession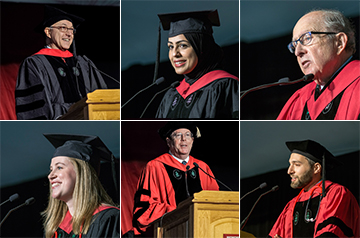 Members of the HMS/HSDM community drew inspiration and guidance from the words of the 2017 Class Day speakers, including three graduating students and their deans. Click here for more on what they had to say about the true purpose of medical school.
---
About Commencement and Class Day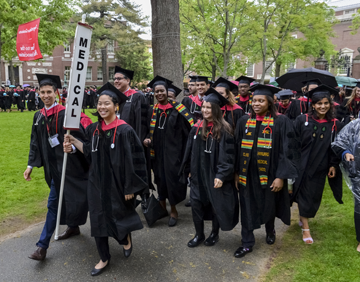 Graduation is a day of ceremony and celebration at Harvard University and Harvard Medical School. Students are granted the M.D. and any other advanced degrees they have earned; they are hooded and they receive their diplomas.
Graduation consists of two parts: the Commencement Ceremony and Class Day. Information about specific timelines and other details are distributed directly to graduating students.