'We Are Always Transitioning'
Keynote highlights road to medical progress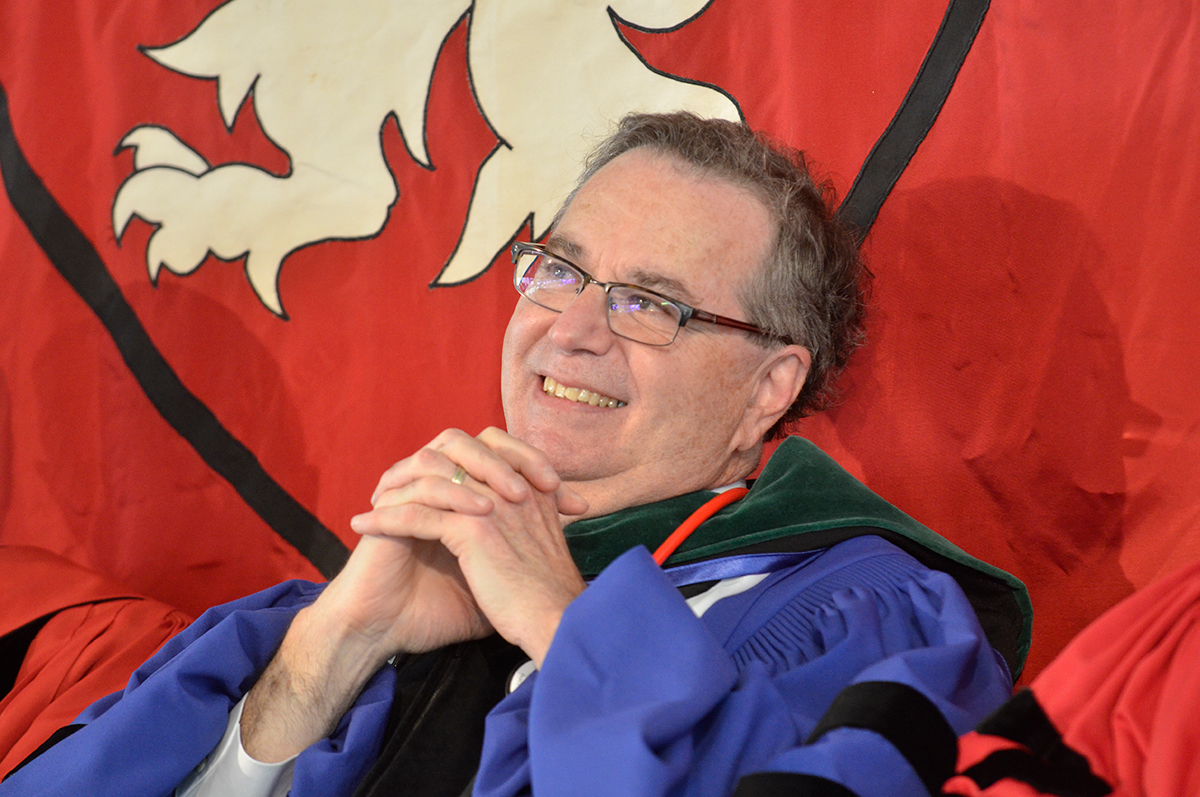 Dean Flier. Image: Steve Gilbert
Medicine is in a constant state of change, and the best path forward is not always clear, whether you are a medical or dental student or the dean of Harvard Medical School.
Those with talent, passion and perseverance, however, can transform uncertainty into new careers and unconventional solutions that advance patient care and biomedical research, said Jeffrey S. Flier, dean of the faculty of medicine at Harvard University, in his keynote address for Class Day 2016.
Read more about Dean Flier's speech.
---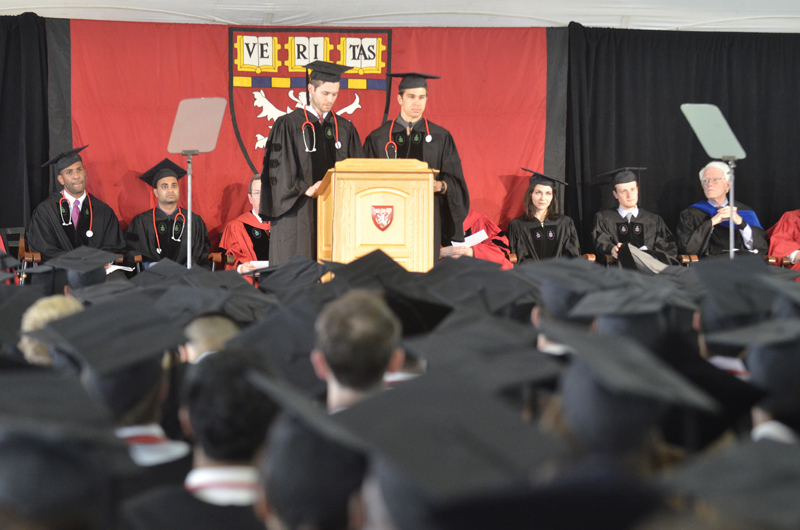 Class Day speakers Jonathan Blake Watson and John Austin Weems. Image: Steve Gilbert
Other Class Day speakers shared examples of the many changes they have seen—or foreseen— in their studies and careers.
Read excerpts from Class Day remarks.
---
Celebration and Thanks
Harvard's newest doctors and dentists reflect on lessons learned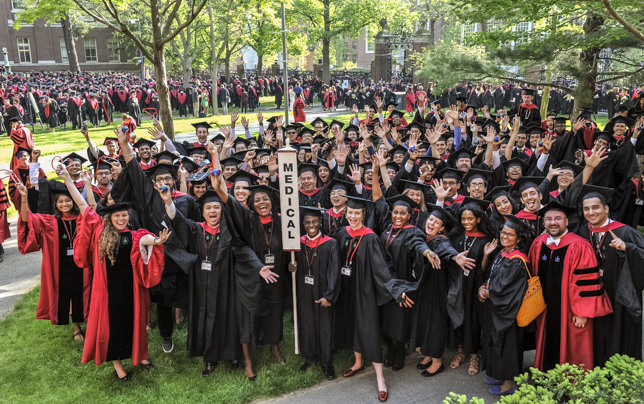 Celebrating in Cambridge. Image: Steve Lipofsky
Under sunny skies in Cambridge and amid gentle breezes beneath a large tent on the Quad in Boston, members of the Harvard Medical School and Harvard School of Dental Medicine Class of 2016 paused and took a breath.
Today was their day to celebrate their achievements and express gratitude to those who helped them on their way to the bright futures that await them.
Graduation is a day of ceremony and celebration at Harvard University and Harvard Medical School. Students are granted the M.D. and any other advanced degrees they have earned; they are hooded and they receive their diplomas.
CLASS DAY ON THE QUAD
Transitioning from students to doctors, graduates look to future.
COMMENCEMENT 2016
Photo Gallery
Harvard University confers degrees on HMS and HSDM graduates