The Power of Selflessness
Class Day Speaker: Caregivers can change the world.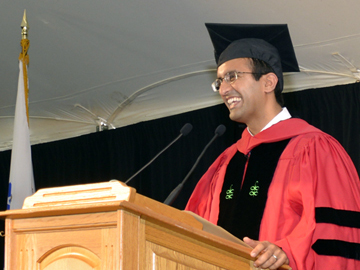 "Selflessness is contagious," said Rajesh Panjabi, HMS instructor in medicine at Brigham and Women's Hospital and co-founder and CEO of Last Mile Health, in his remarks as HMS and HSDM keynote speaker.
"Selfless acts give us—caregivers—the power to change the world." Read more »
---
Going the Extra Mile
Class Day speakers exhort new physicians to listen and to serve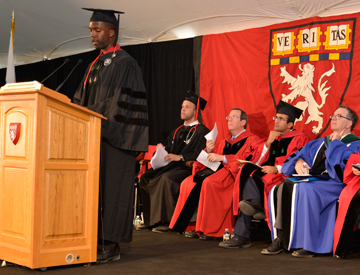 Speakers at the Class Day ceremonies encouraged new physicians and dentists to be respectful of the power of selfless acts, and urged them to remain curious and employ the power of teamwork in the healing arts.