Services
Services
The Ombuds Office is available to help people prevent or address their concerns.  Brochures are available for dissemination about the work of the Ombuds Office, sexual harassment and discrimination as well as on improving communication.
Please contact the Ombuds Office to request materials or to discuss services geared to your specific concerns. To learn more about the below options or to schedule a service, please call 617-432-4040 or email melissa_brodrick@hms.harvard.edu.
Options include:
COACHING
Coping with concerns or questions that interfere with work or study can be challenging — especially when someone's future or livelihood could be at stake. In informal individual or group meetings, the Ombudsperson can help you understand how you and others handle conflict, how to understand the dynamics of disagreements, and what skills will help you deal with disputes — both your own and those of the people around you.
INFORMAL MEDIATION
Helps people who disagree talk and listen to each other, discuss what they really care about, and work toward an understanding that everyone can live with. In these sessions — which are confidential and voluntary process, — the people seeking help, ombudsperson, are the decision-makers. The ombudsperson's role is to help.
GROUP FACILITATION
A facilitated meeting offers an informal and confidential forum for individuals to address issues of concerns directly with those involved. The Ombuds acts as an impartial third-party with no stake in the outcome and can help by fostering a discussion between participants that may include clarifying and articulating their issues, understanding the others' perspectives and reaching a resolution crafted by the participants that provides closure to any current issues and increases the effectiveness of future interactions.
SHUTTLE DIPLOMACY
If face-to-face discussions aren't possible — for any reason, including geography, very high conflict, or an extremely charged topic — the Ombudsperson can be an honest broker, talking in turn with each person involved, delivering information in a neutral way, and helping people understand issues. In private, confidential discussions with each individual, the Ombudsperson can help him or her clarify concerns, formulate an effective message, and explore options.
TRAINING
The Ombudsperson provides custom-designed trainings. Topics include effective negotiation skills, managing conflicts, minimizing authorship disputes, best practices for mentors/ees and addressing harassment in the workplace.
Ombuds
Office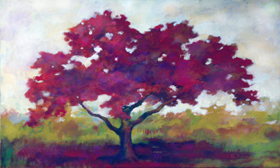 Harvard Medical School
Harvard School of Dental Medicine
Harvard T.H. Chan School of Public Health
164 Longwood Avenue, 1st Floor, Boston, MA 02115
617-432-4040 (Ombuds)
617-432-4041 (Office)
617-432-0586 (Confidential Fax)
Upcoming individual workshops/training on Title IX policies:
HLC staff (includes managers as well): Gender Diversity & Inclusion: Tips, Tools & Best Practices, two sessions scheduled for May 1 and 7, 2018.
University Employees Online Module: Supporting a Harassment Free Community