Policies/Guidelines
The Harvard Medical School (HMS) and School of Dental Medicine (HSDM) are committed to maintaining a safe and healthy educational and work environment in which no member of the HMS|HSDM community is, on the basis of sex, sexual orientation, or gender identity, excluded from participation in, denied the benefits of, or subjected to discrimination in any University program or activity. Gender-based and sexual harassment, including sexual violence, are forms of sex discrimination in that they deny or limit an individual's ability to participate in or benefit from University programs or activities.
Harvard University - Discrimination Policy and Review Procedure
Harvard University - Policy on Non-Retaliation
HMS|HSDM Interim Procedures for Handling Allegations of Discrimination Involving Faculty
HMS|HSDM Unprofessional Relationships and Abuse of Authority
Harvard University has adopted a new Sexual and Gender-Based Harassment Policy which applies to all Harvard students, faculty, staff, Harvard appointees, and third parties.  The University also has adopted new Procedures for Handling Complaints Involving Students Pursuant to the Sexual and Gender-Based Harassment Policy, which govern, allegations of sexual and gender-based harassment involving Harvard students, including all students at HMS and HSDM.  Members of the Harvard Union of Clerical and Technical Workers are also covered by the sexual harassment policies agreed to in the collective bargaining agreement and described in the HUCTW Personnel Manual. For HUCTW members those policies take precedence over the policies governing other members of the University community.
Harvard Medical School and Harvard School of Dental Medicine Procedures for Handling Complaints Involving Faculty Pursuant to the Harvard University Sexual and Gender-Based Harassment Policy
Individuals with questions or concerns about conduct of a sexual nature should contact one of the Title IX coordinators below.
Harvard School of Dental Medicine
Harvard T.H. Chan School of Public Health
For Potential Complaints Against a HMS or HSDM Student
Donia Allen, Assistant Director of Student Affairs
donia_allen@hms.harvard.edu
(617) 432-8044
Harvard Medical School
PME-Office of Student Affairs
Tosteson Medical Education Center (TMEC)
260 Longwood Avenue, Suite 244, Boston, MA 02115
Seth Avakian, Program Officer for Title IX and Professional Conduct (FAS)
avakian@fas.harvard.edu
(617)495-9583
University Hall, 414A
Harvard Yard, Cambridge, MA 02138
Jacqueline Yun, Director of Student Services in GSAS
jyun@fas.harvard.edu
(617)495-5005
Lehman Hall/Dudley House, Room B-2, Cambridge, MA 02138
Carrie Sylven, Director of Student Affairs at HSDM (DMD & AGE Students)
carrie_sylven@hsdm.harvard.edu
(617) 432-4245
Harvard School of Dental Medicine
Office of Dental Education
188 Longwood Avenue, 2nd Floor, Boston, MA 02115
For Potential Complaints Against a HMS or HSDM Staff Member or Postdoctoral Fellow:
José Martinez, Sr. HR, Compliance Manager
jose_martinez@hms.harvard.edu
(617) 432-1492
Harvard Medical School
Office of Human Resources
Gordon Hall, 25 Shattuck Street, Room 150
Boston, MA 02115
HSDM Title IX Coordinator for Staff
José Martinez, Sr. HR, Compliance Manager
jose_martinez@hms.harvard.edu
(617) 432-1492
Harvard School of Dental Medicine
Office of Human Resources
188 Longwood Avenue, 1st Floor, Boston, MA 02115
For Potential Complaints Against a HMS or HSDM Faculty Member:
Carol Bates, Associate Dean for Faculty Affairs
carol_bates@hms.harvard.edu
(617) 432-1165
Harvard Medical School
Office for Faculty Affairs
Gordon Hall, 25 Shattuck Street, Suite 206, Boston, MA 02115
Policy
The policy below applies to potential complaints against and by HSPH students:
HSPH Student Handbook -- Sexual Harassment
Complaint Procedures
The following procedures apply to potential complaints against students:
HSPH Student Handbook -- Disciplinary Procedures
The following procedures apply to complaints by students against faculty members:
HSPH Student Handbook -- Grievance Procedures
For Potential Complaints Against a HSPH Staff Member
Linda Picard, Senior Director of Human Resources
lpicard@hsph.harvard.edu
(617) 432-2719
Harvard T.H. Chan School of Public Health
Office of Human Resources
90 Smith Street, 1st Floor, Boston, MA 02120
Policy
The following policy applies to complaints against any HSPH staff member:
Harvard University Personnel Manual  -- Sexual Harassment Policy 
In addition, the following policy also applies to HSPH staff members in HUCTW:
HUCTW Sexual Harassment Policy – HUCTW Personnel Manual (pages 3-6)
Complaint Procedures
The following procedures apply to complaints against any HSPH staff member:
Harvard University Personnel Manual  -- Sexual Harassment Procedures
In addition, the following procedures also apply to potential complaints against HSPH staff members in HUCTW:
HUCTW Sexual Harassment Procedures – HUCTW Personnel Manual (pages 4-6)
For Potential Complaints Against a HSPH Faculty Member
Mahnaz El-Kouedi, Assistant Dean of Faculty Affairs
elkouedi@hsph.harvard.edu
(617) 432-1381
Harvard T.H. Chan School of Public Health
Office of Faculty Affairs
90 Smith Street, 1st Floor, Boston, MA 02120
Policy
For potential complaints by faculty members against other faculty members or staff members  the following policy applies:
HSPH - Unprofessional Relationships and Abuse of Authority
Complaint Procedures
For complaints by faculty members against other faculty members or staff members, the following procedures apply:
HSPH Sexual Harassment Grievance Procedures for Faculty
For Potential Complaints Against a HSPH Non-Faculty Academic Appointee
Non-faculty academic appointees with complaints regarding other academic appointees (faculty members and non-faculty academic appointees) or staff members should contact the Title IX coordinator below:
Mahnaz El-Kouedi, Assistant Dean of Faculty Affairs
elkouedi@hsph.harvard.edu
(617) 432-1381
Harvard T.H. Chan School of Public Health
Office of Faculty Affairs
90 Smith Street, 1st Floor, Boston, MA 02120
Policy
The following policy applies to potential complaints by non-faculty academic appointees against other academic appointees (faculty members and non-faculty academic appointees):
Complaint Procedures
The following procedures apply to complaints by non-faculty academic appointees against other academic appointees (faculty members and non-faculty academic appointees):
Grievance Procedures for non-faculty appointees
HSPH Non-Discrimination and Harassment Policy
Any form of discrimination based on race, color, sex, sexual orientation, gender identity, religion, age, national or ethnic origin, political beliefs, veteran status, or disability unrelated to course requirements is contrary to the principles and polices of Harvard University.  Please visit this website for more information: Harvard's Sexual Harassment Policy on HARVie   (internal)
Faculty Policies & Guidelines
Conflict of Interest
Faculty and Research Misconduct
Principles and Procedures for Dealing With Allegations of Faculty Misconduct
Authorship and Attribution
HMS Authorship Guidelines
Guidelines for Attribution of Credit and Disposition of Research Products
Guidelines for Editors and Authors of Medical Textbooks
Guidelines for Investigators
Harvard Medical School
Faculty
Staff
Students
Harvard School of Dental Medicine
Faculty
Staff
Students
Ombuds
Office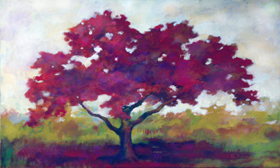 Harvard Medical School
Harvard School of Dental Medicine
Harvard T.H. Chan School of Public Health
164 Longwood Avenue, 1st Floor, Boston, MA 02115
617-432-4040 (Ombuds)
617-432-4041 (Office)
617-432-0586 (Confidential Fax)