Loan Deferrals
The Registrar's Office can verify your student enrollment for the time you are registered at HMS for loan deferments. (MD/Ph.D. students should contact their graduate program for enrollment verification while they are registered in the Ph.D. portion of the program).
Many student loans have grace periods which means you will not have to start repaying your loan during the summer break. However, if your loan does NOT have this grace period, you are responsible for making payments during the summer. If you are unable to pay, and need to arrange a forbearance for the summer vacation period, you need to contact your loan company.
Our
Mission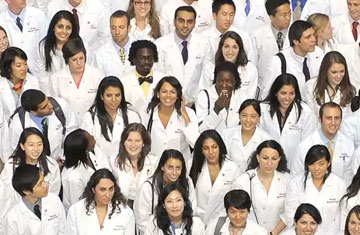 To create and nurture a diverse community of the best people committed to leadership in alleviating human suffering caused by disease.