7.02 Vacations and Holidays
7.02 Vacations and Holidays
Vacations
Vacation or recess periods are built into all years of the curriculum. All students have a recess at the end of December (includes Christmas Day and New Year's Day), which is determined annually by the academic schedule. Furthermore, all students have additional breaks determined by year of enrollment, as follows:
Students in Year I have a one-week break in March and a summer break from mid-June to mid-August.
Students in Year II - New Pathway and HST - have a 4-week reading period at the end of the Year II curriculum.
Students in the PCE have a one-week break at the end of the first quarter, a two-week break in December, and a one-week break at the end of the fourth quarter of the PCE.
Students in Year IV have a one-week break at the end of the July rotation and a two-week break in December.
Please refer to the multiple calendars posted to MyCourses and on the HMS Registrar's website (http://www.hms.harvard.edu/registrar/default.htm) for dates.
Holidays
In Years I and II, classes are not scheduled on the following Harvard-observed holidays:
Labor Day
Columbus Day
Veteran's Day
Thanksgiving and the following Friday (classes end at 12:30 on the Wednesday before Thanksgiving)
Martin Luther King Day
President's Day
Memorial Day
In the PCE and Year IV, Thanksgiving and the Friday after Thanksgiving are official Harvard Medical School holidays; students are not required to report for clerkships until the Monday after Thanksgiving. All students are required to be present for clerkship responsibilities until 5:00 PM on Wednesday before Thanksgiving. Students enrolled in subinternships should check with the clerkship director about patient obligations before making Thanksgiving plans. Observation of all other Harvard-observed holidays (July 4th, Labor Day, Columbus Day, Veteran's Day, Martin Luther King Day, President's Day, and Memorial Day) is at the discretion of the PCE site or clerkship.
Our
Mission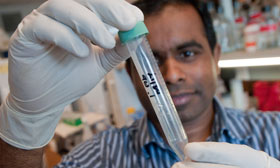 To create and nurture a diverse community of the best people committed to leadership in alleviating human suffering caused by disease