1.01Plan of Instruction for Cannon, Castle, Holmes, and Peabody Societies (New Pathway Program)
1.01 Plan of Instruction for Cannon, Castle, Holmes, and Peabody Societies (New Pathway Program)
The curriculum of Harvard Medical School integrates the biological, social, behavioral, and clinical sciences over a four-year period. During the first two years, emphasis is placed on the biological sciences, which are closely correlated with the social and behavioral sciences. As the student progresses, the clinical sciences come to the fore, and the venue of education transfers from the School's Tosteson Medical Education Center (TMEC) to the multiple hospitals, clinics, and medical care facilities affiliated with the School.
In the summer of 2006, HMS began the implementation of the New Integrated Curriculum (NIC), representing a major reform of the MD program with the following goals:  1) to increase the rigor of the teaching of basic biologic and population sciences and to integrate the teaching of science and clinical medicine throughout the entire student experience; 2) to engage the faculty, including the most senior faculty, as teachers, mentors, and guides for Harvard medical students; 3) to develop a new model of clinical education that is based on the educational and developmental needs of the student and that offers longitudinal continuity of patient experience, cross-disciplinary curricular content, faculty mentoring, and student evaluation; and 4) to provide opportunities for all Harvard medical students to acquire in-depth knowledge in one area of inquiry and produce a scholarly product in their area under the guidance of an expert faculty member. Completion of a scholarly project is a graduation requirement for classes matriculating in August 2011 and later.
In the first and second years, the curriculum focuses on the Fundamentals of Medicine (FOM), the introductory biological, population, and social sciences and clinical experiences that prepare students for the study of clinical medicine. Laboratories, conferences and lectures complement a problem-based approach that emphasizes self-directed learning in small-group tutorials facilitated by a faculty tutor. The tutorial format allows students to identify their own strengths and weaknesses in various subject areas and to benefit from the talents and perspectives offered by others in the group. Students are expected to analyze problems, locate relevant material in library and computer-based resources, generate hypotheses, and develop lifelong habits of learning and independent study. In addition, students are expected to assume responsibility for their own learning and to contribute to the education of their colleagues. All students are expected to participate actively in the tutorial learning process.
Fundamentals of Medicine
Curricular design at Harvard Medical School emphasizes content integration within and across many of our courses. The first-year curriculum is designed to build from molecules to cells to organisms, beginning with a molecular framework that integrates seamlessly with the transition to anatomy. In the second year, the teaching of pathophysiology is presented in an integrated way that incorporates aspects of pharmacology, pathology, and nutrition associated with individual systems. In addition, a sequence of courses in medical ethics/professionalism, social medicine, clinical epidemiology, scholarship in medicine, and health policy are integrated with the teaching of the basic biological sciences and with introductory clinical exposures.
Introduction to the Profession, the first course required for all entering medical and dental students, is designed to provide a broad overview of the profession from a variety of perspectives; to introduce students to problem-based, collaborative learning; and to clarify the goals, expectations and demands placed upon students as they make the transition to physicians-in-training.
Biomedical sciences are presented through a sequence of block courses extending through the first year and most of the second year. These courses encompass the following areas: the morphological sciences; the biochemical, pharmacological and physiologic sciences; the developmental and molecular biological sciences; pathological, microbiological and immunological sciences, and the neurosciences.
Social and population sciences are learned through a sequence of required first-year courses in social and population-based medicine. This sequence, which addresses important issues confronting physicians in the 21st century, includes Introduction to Social Medicine and Global Health, Clinical Epidemiology and Population Health, Health Care Policy, and Medical Ethics and Professionalism. These courses present students with an introduction to the social factors that influence health and disease both domestically and globally; the principles of clinical epidemiology and biostatistics required for the evidence-based practice of medicine and critical appraisal of medical literature; an overview of health care policy issues and options; and the ethical dimensions of medical decision-making.
Pathophysiology is presented throughout most of the second year in Human Systems, a course organized around organ systems. This course is designed to provide close correlation between structural and functional changes in disease and the ways in which these changes become manifest at the clinical level. A focus on the pharmacology, nutrition, and pathology of individual systems is integrated into the study of each organ system and its physical examination.
Clinical skills and the patient-doctor relationship are addressed in a three-year sequence. Instruction in history-taking and physical examination is presented in the first and second years. Economic, social, and ethical aspects of patient care in the context of the clinical clerkship experience are examined in the third year.
Scholarship in Medicine. Beginning in the Fall of Year I, students receive formal training for the Scholarship in Medicine requirement. An introductory course, Pursuing Inquiry in Medicine, orients students to the range of options and resources available to meet this requirement. Beginning with the Class of 2015 (students who matriculate in August 2011 and later), all students are required to complete a project proposal as part of the introductory course in one of six areas of scholarly inquiry, which may be submitted for funding as a summer project following Year I. Students who matriculate in August 2011 and later are required to complete a scholarly project in one of these five general areas  of inquiry – biologic and translational research; global and community health (including primary care); health care policy and health services; medical humanities; or outcomes research, quality improvement, and clinical epidemiology - prior to graduation.
The Principal Clinical Experience
The core clinical curriculum in the third year provides a clinical base for exposure to the broad disciplines of medicine and experiences essential to credentialing as a licensed physician. During this year, students often make decisions about career choice. In May 2008, HMS implemented the Principal Clinical Experience (PCE), an integrated approach in which the clinical year occurs primarily at a single site (Beth Israel Deaconess Medical Center, Brigham and Women's Hospital, Cambridge Health Alliance, or Massachusetts General Hospital; for the Beth Israel Deaconess and Brigham and Women's Hospital PCEs, Boston Children's Hospital provides the pediatrics experience). The PCE is a 12-month integrated program of study (running from May of Year II through April of Year III) comprised of clerkship rotations lasting 4-12 weeks and supplemented by a longitudinal multidisciplinary curriculum that incorporates mentoring, assessment, and ambulatory care experiences. All students are required to complete the 12-week Medicine and Surgery clerkships, the 6-week Pediatrics and Obstetrics and Gynecology clerkships, and the 4-week Neurology and Psychiatry clerkships during this 12-month period. Because radiology is such an integral part of all clinical clerkships, students will learn radiology/imaging longitudinally during all PCE clerkships. Beginning with the Class of 2015 (students who matriculate in August 2011 and later), the 4-week Radiology clerkship may be taken during the PCE or may be postponed until Year IV, allowing students 1 month during the Year III PCE to work on their scholarly projects or to devote to other academic priorities. Students are also required to complete the longitudinal components of the PCE, which run in tandem with the block clerkships and include the multidisciplinary PCE course; the Primary Care Clerkship, which runs from September to April; and Patient-Doctor III. Students at Cambridge Health Alliance are enrolled in the Cambridge Integrated Clerkship and follow panels of patients rather than learning clinical subjects in departmental block clerkships.
Advanced Experiences in Clinical Medicine and Basic Science
The 12-month period comprising Advanced Experiences begins in May of Year III and ends in April of Year IV. Because the November-December-January period in Year IV is traditionally devoted to residency interviews (students usually are unscheduled for 2 of these months) and completion of Step II CK and CS of the United States Medical Licensing Examinations (USMLE), approximately 10 months remain for student course work. During this period, students must complete a set of academic requirements, as defined below:
Required subinternship:  Following the PCE, students are required to complete a Medicine II or Advanced Pediatrics clerkship prior to March of Year IV. This required subinternship must be taken at an HMS site other than the site to which the student was assigned for the Principal Clinical Experience. A second subinternship in a surgically-oriented discipline is highly recommended but not required. Students are advised to complete the subinternship between May and November of HMS IV.
Elective experiences include more specialized clerkships (e.g., hematology, emergency care, dermatology); advanced courses in pathophysiology (e.g., oncology or infectious diseases); laboratory and field research. At HMS alone, approximately 200 electives are offered each year. Students also have access to courses offered by other faculties at Harvard University and at Massachusetts Institute of Technology. Courses drawn from any of these faculties or institutions may be chosen to make up the elective program and to fulfill the course distribution described under Graduation Requirements as long as these courses pose no conflict with clinical clerkships in which the student is enrolled. During this year, courses/clerkships may also be taken at other medical schools and medical centers in a chosen specialty, and students may participate in global health electives abroad, scientific research, and other educational experiences. (N.B.: Course credit will be awarded for no more than two similar electives in the same discipline. Eight weeks of clinical electives must be taken at a Harvard Medical School-affiliated clinical institution.)
Capstone course:  This course, entitled Into the Wild Blue Yonder – Preparing for Internship, reviews and reinforces the skills necessary to manage common medical problems and procedures, refocuses students on the importance of professionalism and compassion in caring for patients, and helps students transition to the demands of internship/residency training. The course is currently recommended but not required for graduating students. See the HMS Course Catalog (http://www.medcatalog.harvard.edu/) for information about boot camp courses for students who have matched in either a surgical specialty or ob/gyn. In AY15, there may be some coordination between specialty boot camps for preparation for residency and the Capstone course.
Our
Mission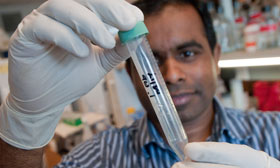 To create and nurture a diverse community of the best people committed to leadership in alleviating human suffering caused by disease