Guidelines
Guidelines for Applicants
This site contains information on the HMS Foundation Funds (formerly the Red Book). The program is comprised of postdoctoral and faculty award opportunities for which Harvard is allowed a limited number of nominees. The HMS Foundation Funds Committee will select the candidates who will then submit applications to these award programs.
The HMS Foundation Funds Program selects nominees on a semi-annual (fall/spring) schedule. Descriptions of the awards available for the current selection process are available online. 
Proposals will be reviewed by the HMS Foundation Funds Committee, a standing committee of Harvard Medical School. For those awards for which Harvard University is the nominating institution, a two-tier nomination process exists and the HMS nominees are reviewed by a university-wide panel. Please see notations at the bottom of each award description for more information on nominating institutions.
Please note that the awards and eligibility requirements on this site are checked as frequently as possible for accuracy. However, the foundations' programs (including availability/eligibility criteria) are subject to immediate change or discontinuation at the discretion of the foundation and without notice. Therefore, you should refer frequently to the website of any foundation that interests you.
Some foundations invite affiliated hospitals to submit separate nominations in addition to those submitted by HMS. In such cases, faculty at the affiliate should apply for their hospital nomination, not the HMS nomination. Wherever possible, we note these exceptions in the notes section of each award description, but it is the responsibility of the applicant to consult their research administration office prior to applying to ensure that no similar competition exists at the hospital.
The HMS Foundation Funds Committee advises department heads, mentors, and candidates to be particularly aware of the Committee's selection criteria when making nominations:
Research proposal

Relevance to award/area of research

Career trajectory

Letter of support

Publications

Current funding
Please see the application form for instructions and information on required application materials.
For questions, please contact Clare Lamont at (617) 432-7463 or clare_lamont@hms.harvard.edu.
Our
Mission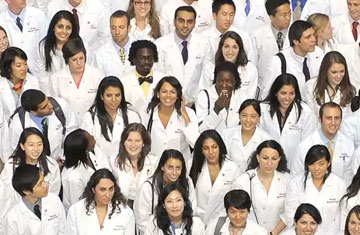 To create and nurture a diverse community of the best people committed to leadership in alleviating human suffering caused by disease.