Frequently Asked Questions
Frequently Asked Questions
Q:   Can I apply for more than one award?
A:   You may apply for as many awards for which you are eligible, but make sure that your proposal is relevant to each award.  Please note that the online application form requires you to submit a separate proposal for each award that you apply for.
Q:   When will I be notified?
A:   Applicants will be notified of their status via email by the end of December.
Q:  In determining eligibility for these awards, is the position of instructor considered "tenure track?"
A:  Yes.  However, while Instructors at HMS are considered junior faculty and eligible to apply for foundation grants, they may be at a competitive disadvantage in the national selection process.  Therefore, Instructors should apply only if they have demonstrated academic independence and research that is not an extension of a senior mentor.   If you are unsure whether you meet this requirement, please contact the foundation to confirm your eligibility.
Q:   The deadline on the website states that the deadline is October 16, 2017, but the award descriptions list later deadlines. Why are the deadlines different?
A:   October 16th is the HMS internal deadline for applications. Later deadlines listed in the award descriptions indicate when a selected nominee must apply to the foundation offering the award.  Applicants cannot apply directly to the foundations, but must apply through the internal selection process by October 16th in order to receive the Harvard nomination.  If an applicant receives the Harvard nomination, they will then apply to the foundation by the final application deadline listed in the award description.
Q:   Do I have to apply through Harvard? Can I apply directly to the foundations with a nomination from my hospital?
A:   HMS Foundation Funds offers only Limited Submission Funding Opportunities.  These opportunities, offered by various foundations, limit the number of Harvard faculty members that can be nominated to apply to the foundation.  As a result, interested applicants must first apply through this internal selection process in order to receive the Harvard nomination.  Many of the awards listed here require a nomination from a degree-granting institution. Occasionally, hospitals are allowed to nominate their own additional candidates, and whenever possible we make note of this in the award description. However, you should check with our award summary table or your research administration representative to see if your hospital is allowed to nominate directly. If so, you should apply for your hospital nomination rather than the HMS nomination.
2-7463 clare_lamont@hms.harvard.edu.
Our
Mission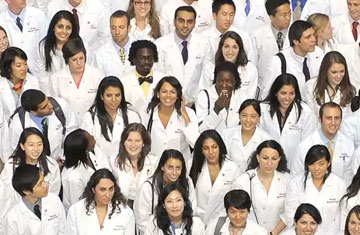 To create and nurture a diverse community of the best people committed to leadership in alleviating human suffering caused by disease.