Pew Scholars Program in the Biomedical Sciences
Pew Scholars Program in the Biomedical Sciences
HMS Deadline: April 10, 2017
Foundation Deadline: November 1, 2017 (Anticipated Deadline)
Number of Harvard nominations: 1
Description: The Pew Scholars Program is designed to support young investigators of outstanding promise in basic and clinical sciences relevant to the advancement of human health. The award is intended to provide assured support, during their earlier years, for junior members of the faculty as they establish their laboratories. Strong proposals will demonstrate particularly innovative approaches.
Amount of support: $60,000 per year over a four-year period
Eligibility Requirements:
Applicants must:
Be full-time at rank of Assistant Professor as of November 1, 2017. Individuals whose careers are sufficiently advanced to warrant appointment at the associate level will not be considered eligible.

Not have held appointment of Assistant Professor for more than three years as of July 15, 2017 (not appointed before July 15, 2014). Time spent in clinical training status does not count toward faculty appointment accumulated time.

Funding from the NIH, other government sources, and project grants from non-profit associations do not pose a conflict with the Pew Scholars Program.
Application Instructions: See standard HMS Foundation Funds application form and instructions.
URL: http://www.pewtrusts.org/en/projects/pew-biomedical-scholars/program-details
Additional notes:
Harvard University is the nominating institution for these awards. Therefore, the HMS Foundation Funds Committee will select HMS' nominees and subsequently forward their applications to the University Committee on the Biological Sciences (UCBS). Likewise, applications from HSPH and FAS will also be submitted to the UCBS. Final review/ selection of all applications will be conducted by the UCBS.
Additionally, Beth Israel Deaconess Medical Center, Brigham & Womens Hospital, Children's Hospital, Dana-Farber Cancer Institute, Massachusetts General Hospital and Schepens Eye Research Institute are each invited to submit their own nominations. Faculty at these institutions should NOT apply for the Harvard nomination but should seek the nomination from their hospital. Please contact your research administration representative for details.
Our
Mission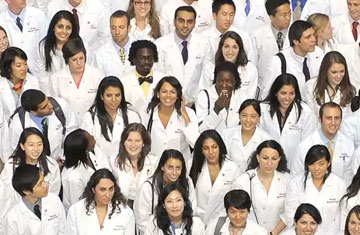 To create and nurture a diverse community of the best people committed to leadership in alleviating human suffering caused by disease.