Application Form and Instructions
Application Instructions
Applications must be submitted online by Monday, October 16, 2017 by 5:00 pm.
Please read the following instructions carefully and then follow the link at the bottom of the page to apply. The link will take you to the application form which must be completed in its entirety for your information to be saved.
Please fill out the online form and attach the following documents as one single PDF:
Summary of the proposed research. (Limit 2 pages and a third page may be used for references)  Characteristics of a successful research proposal
Statement of the resources/facilities available for the project as is standard for NIH grants. (Limit 1 page)
Nominating letter signed by your department or division head AND co-signed by a research sponsor/mentor (postdocs and instructors still in training, see next list item). If your department/division head is your research mentor, then only one signature is required. (Limit 2 pages)  Characteristics of a strong letter of support
All postdocs and instructors who are still in training: Include a separate letter of support from your research mentor. (Limit 2 pages)
Up-to-date biosketch in NIH format, including publications and listing of current, past and pending sources of funding (Limit 5 pages)
Materials must be submitted as one single PDF.
Style requirements:
Font size must be 11 points or larger.
Type may be no more than six lines per inch.
All copies will be printed in black and white, no exceptions.
Applicants must adhere to the above requirements in order for the application to be reviewed by the selection committee.
Additional letters or materials will not be reviewed.
Please click here to apply for available opportunities through the Harvard University Funding Portal.
If  problems occur while uploading please contact: clare_lamont@hms.harvard.edu or 617-432-7463.
Our
Mission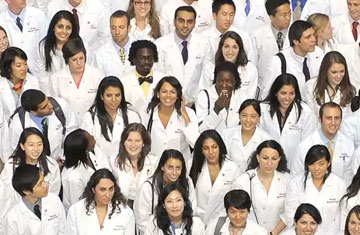 To create and nurture a diverse community of the best people committed to leadership in alleviating human suffering caused by disease.