Scholars in Medicine (SIM)
The Scholars in Medicine Office (SMO) helps Harvard medical students plan optimal scholarship and volunteer experiences. This office is responsible for implementing the Scholars in Medicine (SIM) Program, inaugurated in 2011, where students carry out a faculty mentored scholarly project as a graduation requirement. It offers funding to HMS students for scholarly activities and advises on external stipend funding. It also manages selected exchange clerkship programs for HMS and foreign students, language programs at HMS, and a host of community service opportunities in Boston. The office also manages the Honors In A Special Field program.
Need more information? HMS students and HMS faculty may go to our Scholars in Medicine Office site on eCommons: http://ecommons.med.harvard.edu/gopage.asp?ec_defaultpage.asp?cpg_id=19540
HMS Faculty may post scholarly opportunities by following this link and logging into eCommons: http://ecommons.med.harvard.edu/smo_postf.asp
---
First year students
make an impact through new Scholars in Medicine program.  Debut students master medical research basics.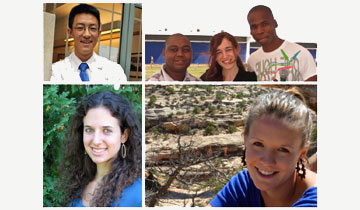 Read more about their experience in this news article.
Related
News Story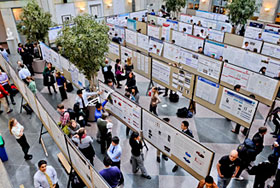 Day, more than 160 students presented their work in the largest showcase of student research in the history of Harvard Medical School. "Today is a credit to the tremendous talent of our students, the dedication of their faculty mentors and to the Scholars in Medicine program," said Jeffrey S. Flier, dean of the faculty of medicine at Harvard University.