Match Day
Match Day is Friday, March 17th, 2017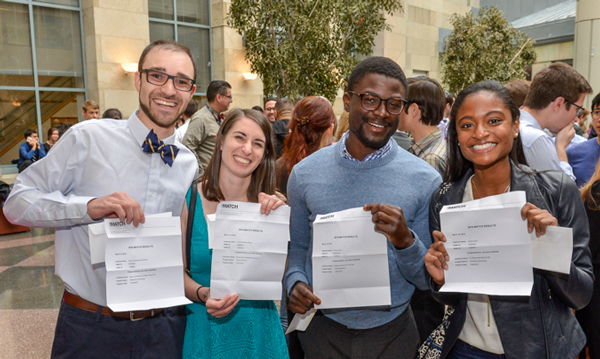 Match Day is an annual event at which students nation-wide learn which residency program they will be attending. It is coordinated by the National Resident Matching Program (NRMP site) located in Washington, D.C.
At Harvard Medical School, students can receive their match information on campus at noon, followed by a lunch in their honor. Students who are not able to participate in person will receive their match information on line at 1:00 p.m.
---
Matchmaking
Graduating Harvard Medical School students who gathered for Match Day in the Medical Education Center on March 18 did not receive news about their residency matches from notifications on their smartphones.
Nor were there any dings or buzzes alerting them that an e-mail had just hit their inboxes. Instead, they learned about their futures in a manner more common in the past.
Our
Mission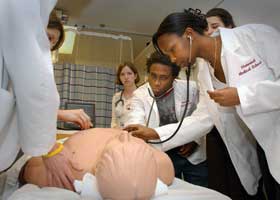 To create and nurture a diverse community of the best people committed to leadership in alleviating human suffering caused by disease