Contact Us
The Office of Student Affairs is located in the Tosteson Medical Education Center, on the 2nd floor, just off the Atrium.
Mailing Address:
Office of Student Affairs
Tosteson Medical Education Center, Room 244
260 Longwood Avenue
Boston, MA 02115.
Telephone: 617-432-1570
Fax: 617-432-3912
Email: studentaffairs_admin@hms.harvard.edu
Hours: 9:00am - 5:00 pm Monday-Friday
Our
Mission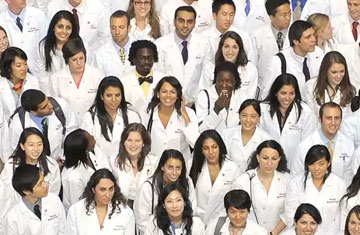 To create and nurture a diverse community of the best people committed to leadership in alleviating human suffering caused by disease.