Career Advising - Roadmap to Residency
Career Advising - Roadmap to Residency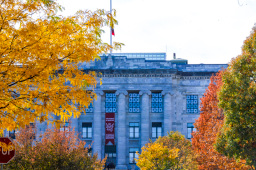 As the HMS curriculum has evolved, so has our roadmap to residency.  The academic societies, along with the Office of Student Affairs, form the hub of academic as well as career advising.  Students meet regularly with the Advisory Deans, Advisors and other staff in their Societies and have the opportunity to attend meetings throughout their tenure, targeted at their progression through the preclerkship to Principal Clinical Experience to their advanced experiences, to guide them through the curriculum to the specialty of their choice.
While we are redesigning the Career Advising pages of this website to reflect these enhancements, class-specific resources are available on the Harvard Medical School intranet.
An Introduction to Specialties:
Careers in Medicine (CiM) – The Association of American Medical Colleges (AAMC) career-planning program which helps medical students make career decisions. Students receive an informational booklet about CiM in year I. CiM is available to all registered students; students log-on using their AAMC ID number.
Medical Specialties Groups – HMS/HSDM Student Council sponsors an array of medical specialty interest groups open to all medical and dental students. Groups host talks and other activities to bring together students and faculty with shared interest in a particular specialty. (List located at MyCourses -> OSA -> Resources)
Specialty Interest Series – Sponsored by Dr. Anthony D'Amico, Advisory Dean/Director of the Holmes Society, and open to all first and second year students, this  monthly lunch series introduces students to 24 specialties over two years. Discussants include faculty from Harvard-affiliated hospitals. Scheduled sessions will be emailed monthly to students in years I and II. RSVP to the Holmes Society Program Coordinator.
 HST Career Advising Dinner Series - Sponsored by the London Society and open to HST students in all years.  These twice-yearly dinner talks (Fall and Spring) are given by HST alumni and faculty. Students are informed about these events by email. 
Shadowing Opportunities – Students interested in shadowing opportunities should contact the Office of Student Affairs (OSA), their Academic Societies or the Scholars in Medicine Office (SMO) for assistance.
Volunteer Opportunities with Direct Patient Contact – The Scholars in Medicine Office (SMO) can provide detailed information about these opportunities and help you get started volunteering as a HMS medical student: 
Crimson Care Collaborative (CCC) – A student-faculty collaborative evening clinic, started by HMS students, located at several HMS-affiliated hospital sites.
The Family Van – A mobile health program that provides free curb-side preventative health services, health education and referrals to individuals in underserved Boston neighborhoods. Student opportunities include three-hour weekly commitments, internships and scholarly projects.
Boston Health Care for the Homeless Program – Students can learn about healthcare delivery for the homeless.
Partners in Health – A wide variety of volunteer opportunities in Boston (PACT project) and abroad.
HIV Counseling and Testing Program – First year students can be trained and certified as MA State Counselors. Then they can volunteer at a variety of testing sites that serve at-risk populations in Boston. Email hms.aids.action@gmail.com for more information.
Career and Leadership Development Events – Hosted by the Office for Diversity Inclusion and Community Partnership at Harvard Medical School, the series offers an opportunity to enhance skills beneficial for career development and to meet and interact with nationally recognized leaders in medicine and public health. Students will be notified by email of events.
Click here for the Roadmap to Residency from the AAMC.
Our
Mission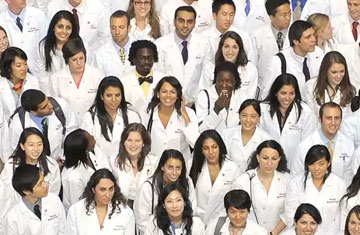 To create and nurture a diverse community of the best people committed to leadership in alleviating human suffering caused by disease.