Susan Pauker, M.D.
Susan Pauker, M.D.
Dr. Pauker graduated from Tufts University with a B.S. and M.D. She trained in Pediatrics and Clinical Genetics at the Massachusetts General Hospital where she continues on staff in Genetics, co-directing the MGH Genetics Teaching Conferences. A Founding Fellow of the American College of Medical Genetics, she has served as Chief of Medical Genetics at Harvard Vanguard Medical Association since 1975.
She particularly enjoys advising HMS students with colleagues at the Peabody Society and playing 'Last Violin' with the Longwood Symphony Orchestra.
Our
Mission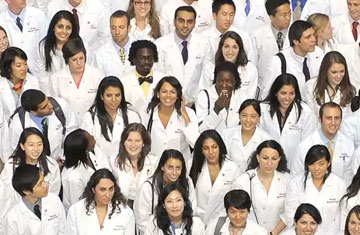 To create and nurture a diverse community of the best people committed to leadership in alleviating human suffering caused by disease.