Information for Prospective Mentors

The Scholarly Requirement
Beginning with the 2011-12 entering class, Harvard Medical School requires its students to engage in extended scholarship (typically 4-12 months sometime during their four years of medical school). Known as the Scholars in Medicine Program (SIM), this initiative will provide students with a mentored experience of scholarship and the training to accomplish it.
For the scholarly project, students will seek mentors with expertise to help the students carry out projects of sufficient depth and complexity to meet the scholarly requirement.
Faculty are invited to provide students with opportunities for scholarship through the Scholars in Medicine Office (SMO) Opportunities Database. Go to http://ecommons.med.harvard.edu/smo_postf.asp
To learn more about the HMS Scholarly Project requirement and your role as mentor in this process, go to http://ecommons.med.harvard.edu/gopage.asp?ec_defaultpage.asp?cpg_id=19540
Our
Mission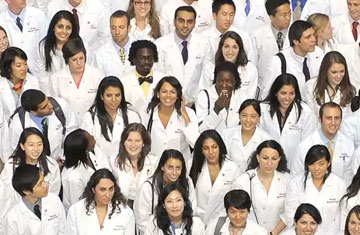 To create and nurture a diverse community of the best people committed to leadership in alleviating human suffering caused by disease.
Related Links