Combined Degree Programs
An HMS education is not only about receiving a medical education that is universally recognized as among the best in the world but also about broadening a student's professional and personal horizons by taking advantage of the world's finest programs at some of the world's most prestigious institutions. Every year, approximately 18 percent of the HMS student body elects to extend the scope of their medical education by pursuing joint degrees in a multitude of disciplines offered at HMS, Harvard, and our many institutional affiliates.
Our
Mission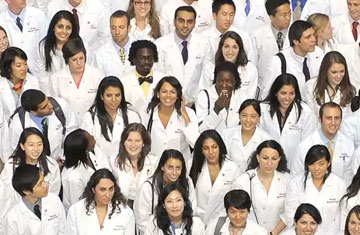 To create and nurture a diverse community of the best people committed to leadership in alleviating human suffering caused by disease.
Related Links