Graduation
Graduation is Thursday,
May 28, 2015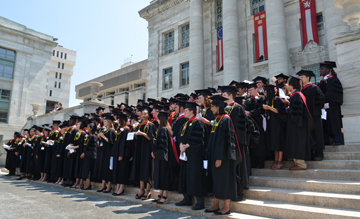 Graduation is a day of ceremony and celebration at Harvard University and Harvard Medical School. Students are granted the M.D. and any other advanced degrees they have earned; they are hooded and they receive their diplomas.
Graduation consists of two parts; the Commencement Ceremony and Class Day.  Information about specific timelines and other details are distributed directly to graduating students.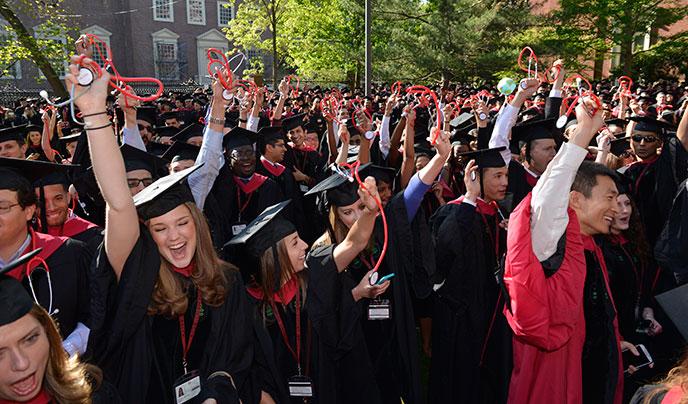 Commencement Ceremony takes place in Harvard Yard in the morning. President Faust confers degrees on graduates from all Harvard University Schools.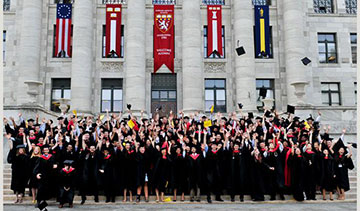 Class Day is held in the afternoon on the HMS Quadrangle, where students receive their diplomas. Class Day starts at 2:00 pm.