Curriculum Services
Office of Curriculum Services
The mission of the Office of Curriculum Services is to create an optimum learning environment that enables faculty to teach the art and science of medicine in the most efficient and streamlined way possible.
The Office of Curriculum Services team aims to do this by:
Managing all logistics and services required for the implementation of a problem-based pre-clinical and clinical curriculum.
Coordinating the production and distribution of educational resources that meet course and clerkship learning objectives.
Developing policies and practices that streamline the administration of the educational program for faculty, students and other administrative staff.
Creating a communication process that facilitates curriculum integration and informs program participants of educational policies, standards and expectations.
Planning the strategic implementation of the new core curriculum.
Our
Mission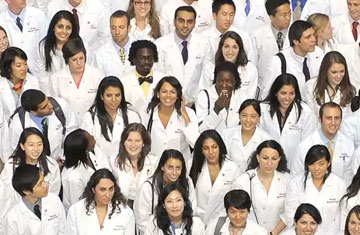 To create and nurture a diverse community of the best people committed to leadership in alleviating human suffering caused by disease.