The Learning Model
The Learning Model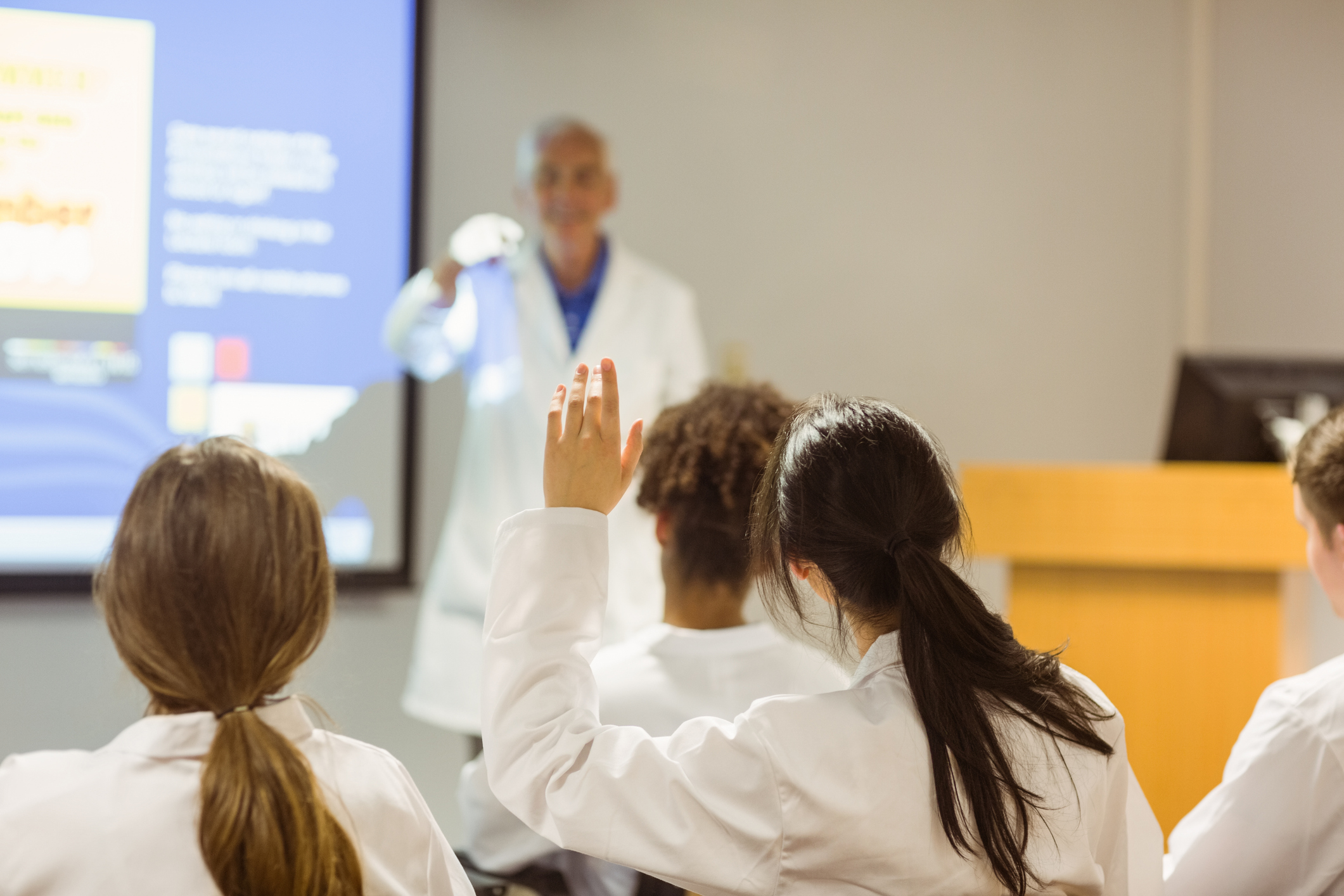 MMSCI – A different approach to learning
Our innovative approach to learning incorporates traditional teaching methods with novel approaches to pedagogy. The core curriculum is specifically designed to ensure the seamless integration of core learning objectives across modules, while allowing students to simultaneously master the practical skills that accompany these important concepts.
Because teamwork and collaboration are critical ingredients in scientific discovery, MMSCI students will learn how to work in teams and develop networks, and will experience unparalleled teaching in leadership and management skills as they relate to clinical research.
Together with classroom work and team and leadership exercises, the main feature of the MMSCI program requires completion of a mentored clinical research project. In this setting, students are expected to apply their newly acquired theoretical and practical knowledge in relation to the implementation, interpretation, and presentation of their individual research project.
Learning Methods
Skills-based learning
MMSCI graduates will benefit from practical experience in the performance of cutting edge clinical research. Content will be integrated across domains (epidemiology integrated with biostatistics, policy with practice, and so on). The theory presented in each core curriculum topic will be further integrated with complementary hands-on skills based sessions. Examples of these exercises include: computer programming classes using real-life datasets; journal clubs hosted by international editors and reviewers; and secondary analyses of clinical trials, led by internationally renowned clinical researchers.
Faculty
HMS attracts the best and brightest faculty from all over the world. This 12,000 strong network of thought-leaders and innovators have ensured that HMS is currently the top-ranked health research university in the world. From this unique pool of individuals, the MMSCI program will invite some of the most prestigious clinical research faculty to deliver our program. As an MMSCI student you will have unique access to these outstanding teachers and mentors; you will become part of this exciting environment of scientific discovery; and you will learn to think differently, thereby empowering yourself and your research team to future success.
Didactic
During the residential workshops traditional didactic lectures are also utilized to deliver several core learning objectives. However, even here, the MMSCI program pushes pedagogic innovation by incorporating contemporary teaching methods, such as short lectures and associated practice sessions.
Longitudinal Teaching and Seminars
The longitudinal learning phase of the program utilizes a mixture of didactic lectures and 'flipped classroom' methods. These guided sessions are facilitated by the faculty member to ensure the core learning objectives are met. These unique sessions are designed to promote communication skills, interaction and self- and team-based learning.
Individualized Learning
​Opportunities for customized learning include training in scientific communication at the New England Journal of Medicine and receipt of individual feedback on grant and manuscript writing. Under the program and mentor's guidance there are post-graduate research opportunities at leading biopharmaceutical companies.