Salary Equity
Salary Equity
Chairs: Ayse Atasoylu, M.D. (Faculty) Christine Sieberg, Ph.D. (Faculty)
In a survey of previous and current JCSW members regarding what women's issues need to be addressed, "equity in pay" is often the first to be mentioned; it is also the first response listed on the "What would you like to see the JCSW do/accomplish in the next five years?" question. While the issue was mentioned by 40% of the women faculty members interviewed, only 1 of 16 staff members interviewed mentioned it. It is unclear whether this implies that salary equity disproportionately affects women faculty than staff.
Research released by the American Association of University Women Education Foundation in 2007 shows that one year out of college, women working full time earn 80% of their male colleagues' pay, even when they work in the same field. Ten years after graduation, women fall further behind, earning ~69% of their male counterparts' earnings. Even after controlling for hours, occupation, parenthood, and other factors known to affect earnings, the research indicates that one-quarter of the pay gap remains unexplained. Over time, the unexplained portion of the pay gap increases.
Our
Mission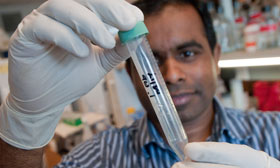 To create and nurture a diverse community of the best people committed to leadership in alleviating human suffering caused by disease
Who We Are
A community of women and men who strive to make the working environment better for all.

Harvard Medical School /
Harvard School of Dental Medicine
25 Shattuck Street, Room 206
Boston, MA 02115
Tel: 617.432.0719
JCSW_AdminAssist@hms.harvard.edu