IPAM | Faculty
IPAM | FACULTY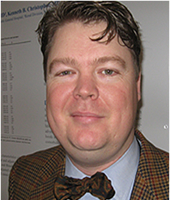 Kenneth B. Christopher, MD
Dr. Christopher is a board certified physician in Internal Medicine, Critical Care Medicine and Nephrology and a clinical scientist in outcomes investigation, and interventional trials.  He is active in patient care and training of students, fellows and physicians.  He graduated from the University of California San Diego in 1993 with a double major in Cognitive Science and Biochemistry /Molecular Biology and matriculated at New York Medical College.  Dr. Christopher trained in Internal Medicine and Critical Care Medicine at the Brown University Program and then Nephrology at the Brigham and Women's Hospital and Massachusetts General Hospital.  He attends at the Brigham and Women's Hospital as a Critical Care Nephrologist.  In recognition of his efforts, he has received awards related to research, teaching, and clinical work from the Society of Critical Care Medicine, American Society for Parenteral and Enteral Nutrition, Harvard Medical School, and Brigham and Women's Hospital.   He currently serves as Assistant Program Director for the Internal Medicine Residency and Assistant Director of the Preliminary Residency Program both at the Brigham and Women's Hospital. Dr. Christopher has published 32 peer reviewed scientific manuscripts and currently has multiple collaborative observational and interventional studies ongoing with collaborators in the US, Canada, Japan, Austria, and England.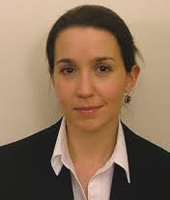 Martina M. Mcgrath, MB, BCh, FASN
Dr. Martina M. McGrath is Associate director of IPAM and an Instructor in Medicine at Harvard Medical School.  She is also an Associate Physician and attending nephrologist at Brigham and Women's Hospital.
    
Dr. McGrath completed her medical degree, internal medicine residency and nephrology training in Ireland.  She then joined the Brigham and Women's Hospital/Massachusetts General Hospital Nephrology fellowship program in 2009 and was subsequently recruited to join the faculty at BWH and HMS in 2012.  
    
Her subspecialty interest is in transplant nephrology and she is an investigator in basic transplant immunology, based at the Transplantation Research Center, BWH.  Her research is focused on targeting T cell costimulatory pathways in allograft rejection and developing novel therapies to target these pathways, and promote the development of regulatory T cells and allograft tolerance.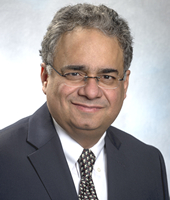 Ajay K. Singh, MBBS, FRCP, MBA
Dr. Singh is Senior Associate Dean for Global Education at Harvard Medical School, a member of the renal division in the Department of Medicine at Brigham and Women's Hospital, an Associate Professor of Medicine at HMS and the executive director of the Dubai Harvard Foundation for Medical Research.  He completed his undergraduate and medical training at University College School of Medicine in England and his clinical and research renal fellowship at Tufts-New England Medical Center. Dr. Singh is also Director of Postgraduate Medical Education at Brigham and Women's Hospital in Boston.  He has earned international recognition for his work in medical education, leading several Harvard continuing medical education (CME) courses as well as lecturing both nationally and internationally. Dr. Singh is a Fellow of the Royal College of Physicians in London, and received his MBA from Boston University.