Harvard Heroes 2018!
The Harvard Heroes Recognition Program nomination period is closed. Please congratulate all our nominees, listed below! 
Harvard Heroes 2018 HLC Nominees:
Harvard School of Dental Medicine
Mohamed Alaeddin
HDC Clinical Operations
Laboratory Coordinator/Instructional Dental Technologist
Heather Cappello
Development and Alumni Relations
Development Operations Coordinator
Molly Deschenes
Office of Dental Education
Senior DMD Curriculum Coordinator
Lakeisha Martin
HDC Clinical Operations
Sterilization Team Lead
Miran Velagic
Restorative Dentistry and Biomaterials Sciences
Department Administrator
Harvard T.H. Chan School of Public Health
Eric R. Andersen
Division of Policy Translation & Leadership Development
Director, Senior Leadership Fellows Program; Deputy Director, Voices in Leadership
Kristina Gravellese
Human Resources
Senior Recruiter – Team Lead
Leslie Moser Howes
Office of Human Research Administration
Managing Director
Armand Inezian
Sponsored Programs Administration
Research Administration Projects Manager Team Lead
Alison McQuown
Dean's Office Administration
Executive Assistant
Lisa Mirowitz
Division of Policy Translation and Leadership Development
Executive Producer, Leadership Studio
Tracy Sachs
Center for Health and the Global Environment
Administrative Director
Marsha Scott
Global Health and Population
Finance and Research Administration Team Lead
Alex J. Taylor
Department of Immunology and Infectious Diseases
Finance Manager
John Yong
Environmental and Occupational Medicine and Epidemiology
Assistant Director
Harvard Medical School
Kristin Bartlett
Clinical and Translational Science Center
Executive Assistant
Rita Bergemann
Research Administration and Operations
Director of Research, Finance, and Policy Compliance
Elizabeth Bueso
Countway Library of Medicine
Financial Associate
Cheng Chen
Wyss Institute
Account Manager
Mark Cicchetti
PME-Anatomical Gifts Program
Managing Director, Anatomical Gift Program
Emily Corcoran
Health Care Policy
Program Manager
Laura DeCoste
Alumni Affairs and Development
Executive Director of Development Communications & Donor Engagement
Mahmoud EL-Rifai
Neurobiology
Array Tomography Sectioning Technician
Margaret Gawin-Paez
Office of Human Resources
HR Transactions Coordinator
Donald Gillis
Facilities
Energy Manager
Jennifer Grandfield
Office of Finance
Financial Analyst
Megan Halligan
Executive Administration
Strategic Projects Manager
Cindi-Ann Hirst
Office of Academic and Research Integrity
Conflict of Interest Coordinator
Margaret Ivins
Wyss Institute
Academic Affairs Coordinator
Mark Levy
Office of Human Resources
HR Transactions Coordinator
Robert Liacopoulos
Office of Finance
Associate Director of Financial Planning and Analysis
Donardo Marcellus
IT-Infrastructure
Network Engineer
Jacqueline Murphy
Wyss Institute
Events Manager
Celia Muto
Neurobiology
Administrative Assistant
Michelle Ocana
Neurobiology
Senior Imaging Specialist
Olubusola Olukoya
Neurobiology
Research Assistant
Sam Peasley
Office of Communications and External Relations
Interactive Media Strategist
Megan Peavey
Genetics
Fish Room Technician II
Jodi Saia
Wyss Institute
Manager of Administrative Services
Evan Sanders
PME - Curriculum Services
Associate Director of Curriculum Services (Teaching and Learning Technologies)
Jessica Saulnier
Neurobiology
Research Assistant
Sabrina Shrestha
Genetics
Administrative Coordinator
Steven Sleboda
Neurobiology
Manager of Research Operations
Sophia Xu
Office of Finance
Financial Analyst - Capital Assets
Kate Yaeger
Office of Human Resources
Director of Compensation and Recruitment
Janine Zieg
Neurobiology
Director of Research
Our
Mission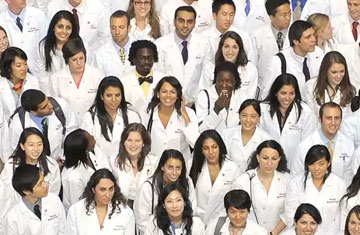 To create and nurture a diverse community of the best people committed to leadership in alleviating human suffering caused by disease.