GCSRT | Blended Learning
Blended Learning

KEY FEATURES
 Senior faculty from Harvard Medical School, Harvard School of Public Health, Harvard Business School, and other leading academic institutions.
 A blend of online and live teaching.
 Team-based learning.
 Convenient 24/7 access to online lectures.
 Faculty available to participants throughout the year.
 
OVERALL STRUCTURE
Approximately 85 Prerecorded Online Lectures.
Five (5) to six (6) interactive webinars per month, targeted for review and problem solving. The webinars will include review sessions by faculty, journal club sessions during which a faculty member will review a journal article, or sessions on special topics that compliment the curriculum.
Three (3) Residential Workshops - Two 4-day sessions with selected cohort (London, Boston, Shanghai) and one 5-day session in Boston. 
Biostatistical Computing - GCSRT uses Stata statistical software; instruction for Stata is provided by faculty during lectures and related exercises, interactive webinars, and workshops.
Sample Content
Sample lecture from Professor Brian Healy on 'Survival Analysis'
Sample lecture from Professor Heather Baer on 'Threats to Validity: Bias and Confounding'
"This program is fantastic. It not only teaches you about the basics of research, but also about team work, grants, and publishing your data in an interactive way. The online courses provide flexibility in my schedule, and the workshops are a valuable tool for networking and for team building. I am happy to be a part of GCSRT team and I am finally able to enjoy statistics. "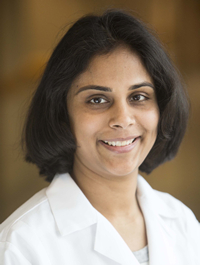 Krishna Soujanya Gunturu, MD
Tufts Medical Center
Boston, Massachusetts