Seeking to end 'diagnostic odysseys'
Research and Therapeutics
What do you do when you know something's wrong with you, your doctors know something's wrong with you, and yet nobody seems to figure out what exactly is wrong with you?
At Harvard Medical School, Isaac Kohane, MD, PhD, the Marion V. Nelson Professor and chair of the Department of Biomedical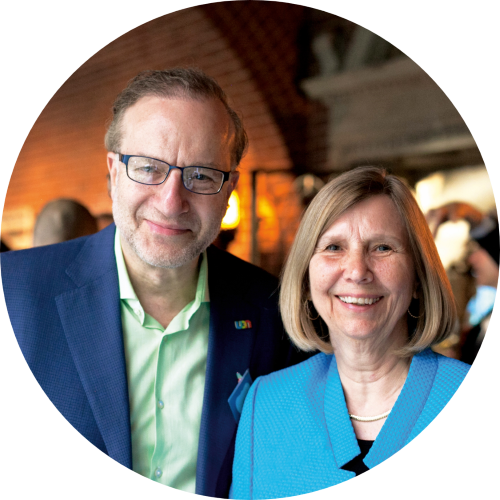 Informatics (DBMI) in the Blavatnik Institute, and Kimberly LeBlanc, MS, a certified genetic counselor, are leading a team that's going into greater depth to answer that question, thanks to a $1.75 million grant from the Warren Alpert Foundation. The grant supports the Undiagnosed Diseases Network (UDN), a research study that brings together clinical and research experts from across the U.S. to solve the most challenging medical mysteries using advanced technologies. The UDN's coordinating center is based at the DBMI.
"In the UDN, we are working to find answers for patients, many of whom have been undiagnosed for years and told they may never find answers or an explanation for their condition," says LeBlanc, who is the director of the UDN coordinating center. She focuses on connecting patients affected by the same or a similar rare condition and bridging the gap between clinical research and clinical practice.
A recent study by the EveryLife Foundation for Rare Diseases reported that patients with rare conditions see nearly 17 doctors before getting a diagnosis. In 2013, the National Institutes of Health (NIH) Common Fund decided to support the creation of the Undiagnosed Diseases Network to help address this problem. The UDN is an extension of the Undiagnosed Diseases Program started by Dr. William Gahl at the NIH Clinical Center in 2008. Today, the UDN consists of 12 clinical sites across the U.S.
"Currently in the United States, 25 to 30 million people are impacted by rare diseases," says Leblanc. "Many of these people are on extended 'diagnostic odysseys,' meaning that they are searching for years for a diagnosis."
The project that this grant will support has three distinct aims: performing outreach and community engagement in historically underserved and underrepresented communities, bridging the divide between diagnosis and treatment for UDN patients, and researching the underlying cause of several diseases through modeling of specific proteins. "Ultimately, we hope that our work in each of these areas will improve diagnosis and treatment for patients both within the UDN and beyond," LeBlanc says.
Since its formation, the UDN has successfully solved medical mysteries, shortened diagnostic odysseys, and contributed to biomedical research discovery—achievements that align with the Warren Alpert Foundation's overarching goal of improving human health for future generations.
"Warren Alpert was unwavering in his support of innovative individuals and organizations dedicated to understanding and curing disease," says David M. Hirsch, chair of the Warren Alpert Foundation's board of directors. "By supporting the UDN through the bioinformatics department at Harvard Medical School, we are helping to bring together clinicians and researchers from different specialties and disease areas to try to find diagnoses for these patients and put an end to their difficult, uncertain journeys."
The Undiagnosed Diseases Network has evaluated over 1,700 of the most challenging diagnostic cases, established diagnoses in over 500 of these patients, published more than 150 manuscripts, and discovered more than 35 new diseases.
HMS Research Fellow Wins Award from Alpert Foundation
Erin Duffy Lacy, PhD, a research fellow in neurobiology in the Blavatnik Institute at Harvard Medical School, has been named one of five winners of the 2022 Warren Alpert Distinguished Scholars Fellowship Fund. As a recipient of this award, she'll receive $400,000 over two years for her research project titled "Functional characterization of novel microproteins in the human brain."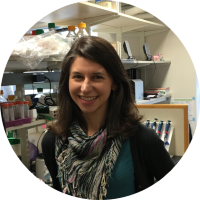 Duffy Lacy received her PhD in molecular biophysics and biochemistry from Yale University, where she developed new methods to study RNA metabolism. She joined HMS as a postdoctoral fellow in September 2018 and is leveraging her expertise in RNA post-transcriptional regulation to study complex mechanisms in the human brain. Her proposed research project lies at the intersection of neurobiology and biochemistry, utilizing cutting-edge tools to explore the complexities of what makes us human.
"I am honored to receive the Warren Alpert Distinguished Scholars Fellowship Award and look forward to using this funding to explore a new class of proteins in the human brain to learn more about human neurodevelopment and function," Duffy Lacy says.
The Warren Alpert Distinguished Scholars program aims to enable exceptional postdoctoral fellows to advance to full-time faculty members (assistant professor level or higher) or to assist in the development of a laboratory program that would lead to independent funding. Duffy Lacy's long-term career goal is to become a professor at a research university. Her lab would leverage her unique perspective as an RNA biochemist turned neuroscientist to answer fundamental questions about how post-transcriptional regulation in the developing brain facilitates cortical circuit assembly, and how these processes go awry in neurodevelopmental disorders such as schizophrenia and autism spectrum disorder.