Confronting youth mental health crisis
Financial Aid and Education
HMS will use the $5.5M Manton Foundation grant to develop a wider range of mental health care access points for children and adolescents.
It's no secret the COVID-19 pandemic has exacted a devastating toll on global physical health, but what may be less obvious is its impact on mental health—more specifically, children's mental health.
"There is a grave crisis in the U.S. today in terms of the mental health of young people," says Vikram Patel, MBBS, MSc, PhD, the Pershing Square Professor of Global Health in the Blavatnik Institute at Harvard Medical School. "This crisis is because of the lack of access that young people have to early, evidence-based care for their mental health difficulties."

Now, however, HMS has a plan to develop education and training programs aimed at making mental health care more widely available to children and adolescents through an initiative made possible by a $5.5 million, three-year grant from the Manton Foundation, a charitable organization.
The foundation supports a range of New England organizations and causes, including but not limited to education, arts and culture, medical research, historic preservation, and conservation.
The newly created education and training programs will be disseminated through online learning tools developed and implemented by the HMS Office for External Education, which is led by David Roberts, MD '95, dean for external education.
"COVID has brought out and widened cracks in our society," says Roberts. "Social justice, mental health, the digital divide, economic disparities—those things are all having implications on health and wellness throughout the world. We're trying our best to fill those gaps with information and education. Our part is really to create content for clinicians and for the lay public on these key topics."
---
MENTAL HEALTH DECLINE
A global study of 80,000 youths showed depression and anxiety symptoms have doubled since the beginning of the pandemic, with one in four youths experiencing depressive symptoms, and one in five experiencing anxiety symptoms, according to "The 'New Normal' and Life Beyond COVID-19," a report by the Evidence-Based Policy Institute.
Nationally, more than 25% of high school students reported worsened emotional and cognitive health during the pandemic, the report said, and many parents of younger children (ages 5-12) reported their children were displaying increased symptoms of depression, anxiety, and psychological stress.
In fall 2021, the American Psychological Association said psychologists were reporting significant increases in demand for anxiety and depression treatment, even as they juggled expanded workloads and faced waitlists that were much longer than before the pandemic.

---
Three-pronged approach
HMS aims to develop a wider range of mental health care access points by providing educational assistance to middle and high school counselors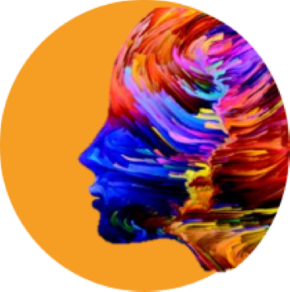 and community health workers; by offering additional training to health care providers, such as pediatricians and obstetrician-gynecologists; and by more thoroughly integrating mental health into the HMS MD education curriculum.
"We hope the training modules we develop will be used all over the country and throughout the world," says HMS Dean for Medical Education Edward M. Hundert, MD '84, who helped spearhead the new enterprise.
Part of the difficulty with getting care to those who need it is the traditional division between mental and physical health care, says Todd Griswold, MD, an HMS assistant professor of psychiatry at Cambridge Health Alliance, who will be working with others at the School to develop an enhanced curriculum for medical school students. "I'm hoping that the pandemic has opened people's eyes so that they'll see that psychiatry is not separate from the rest of clinical medicine," says Griswold. "It has been considered that for way too long in education and in clinical work."
The approach to the new curriculum will, in part, benefit from the lessons learned in the collaborative care model for depression, which aims to provide access to mental health support and treatment across a range of primary care settings.
"When people have depression and see primary care providers, the primary care providers will have been trained, and will see depression as part of their work. And if a patient's case is complicated, they will have mental health providers and psychiatrists to whom they can refer the patient. So, in this model, non-psychiatrists can see basic mental health care as part of their general day-to-day work," Griswold says.
To integrate this approach into future health care practice, the new HMS curriculum will be integrated into MD students' pre-clerkship courses, which occur before their clinical rotations begin, and then be supported and reinforced within specific clerkship rotations. There will also be an emphasis on strengthening child and adolescent psychiatry training within the psychiatry clerkship.

Specific materials, such as videos, interactive online course modules, and case-based discussions, will be created, and clerkship directors will be surveyed to determine how best to support a wider variety of physicians in clinical settings.

"The more complex thing is to integrate the learning into students' clinical experiences when the students are rotating and seeing patients, and that usually involves faculty development," Griswold says. "So, the clinical teachers—say the primary care doctors or pediatricians they're working with—may need a little bit of faculty development."
I'm hoping that the pandemic has opened people's eyes so that they'll see that psychiatry is not separate from the rest of clinical medicine.
Todd Griswold
In the schools
While Griswold focuses on enhanced training for future doctors, Patel will work with leading U.S. and international adolescent mental health treatment experts to train school counselors and other providers in key, evidence-based intervention principles. This will allow them to better support middle and high school students, who are in the age range when Patel says the majority of mental disorders first emerge.
HMS will design a digital, skills-based curriculum inspired by an initiative called EMPOWER, which enables community-based frontline providers to learn, master, and deliver brief psychological treatments. It also provides a suite of competency assessments and tools for supervision by peers once interventions have been mastered.
Courses will be developed in concert with school counselor professional groups and other target audiences. The courses will be thoroughly tested, and training certifications will be developed, all with the goal of helping school counselors move to a more evidence-based practice. The program will also be available to other providers who deliver care to adolescents, such as community health workers and nurses.
"We know that mental health problems lie on a spectrum, and what we have historically done is treated mental health problems in a binary way: either you have a problem, or you don't," says Patel, an expert in the field of global mental health who co-leads the HMS Mental Health for All lab and the GlobalMentalHealth@Harvard initiative. "You only receive care if you get a diagnosis, and that diagnosis can only be given by a certain kind of professional. That paradigm is, for me, one of the single biggest reasons why we have a crisis of care in America today."
The new approach, Patel says, embraces a dimensional model of mental health problems, "recognizing that you don't need a diagnosis to receive care, and that care can be delivered wherever you are, in the settings where you live and work, by people who are close to you and connect with you."
The ultimate goal is to provide care that will give young people the skills they need to cope with different kinds of emotional distress and the motivation to deal with their difficulties in a purposeful way, says Patel.
"This is not going to solve all the various aspects of crisis for youth mental health," he says. "What it will do is help mitigate the impact of those mental health problems by enabling young people to recover from their emotional distress and prevent the escalation into full-blown crises."