Microsoft Research New Faculty Fellowship Program
Microsoft Research New Faculty Fellowship Program
HMS Deadline: April 7, 2015
Foundation Deadline: October 22, 2015 (Anticipated Deadline)
Number of Harvard nominations: 1
Description: The Microsoft Research New Faculty Fellowship Program seeks to stimulate and support creative research undertaken by promising researchers who have the potential to make a profound impact on the field of computing in their research disciplines. Examples of possible research areas include, but are not limited to: interdisciplinary research, scientific computing, bioinformatics, computational biology, software engineering, and other areas where computing transforms the discipline and advances the state of the art.
Amount of support: $200,000
Eligibility Requirements:
Applicants must:
Have completed their PhD

Be an assistant professor in the first, second, or third year of their faculty appointment. Instructors are not eligible for this award.

Be no more than six years from the completion of their most recent professional degree at the foundation's deadline.
Application Instructions: See standard HMS Foundation Funds application form and instructions.
URL: http://research.microsoft.com/en-us/collaboration/awards/msrff.aspx
Additional notes: Harvard University is the nominating institution for these awards. Therefore, the HMS Foundation Funds Committee will select HMS' nominees and forward their applications to the Provost's Office. Likewise, applications from all other Harvard schools will be submitted. A Committee appointed by the Provost's Office will review all applications and select the University's nominees.
Our
Mission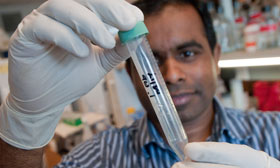 To create and nurture a diverse community of the best people committed to leadership in alleviating human suffering caused by disease