Burroughs Wellcome Fund Investigators in the Pathogenesis of Infectious Disease Award
Burroughs Wellcome Fund Investigators in the Pathogenesis of Infectious Disease Award
HMS Deadline: April 7, 2015
Foundation Deadline: November 1, 2015 (Anticipated deadline)
Number of Harvard nominations: 3
Description: The Burroughs Wellcome Investigators in the Pathogenesis of Infectious Disease Award provides opportunities for assistant professors to bring multidisciplinary approaches to the study of human infectious diseases. The goal of the program is to provide opportunities for accomplished investigators still early in their careers to study the pathogenesis of infectious disease at its most fundamental level—the points where human and microbial systems connect. The program supports research that sheds light on the fundamentals that affect the outcomes of this encounter: how colonization, infection, commensalism and other relationships play out at levels ranging from molecular interactions to systemic ones. Areas of particular interest include: cell/pathogen interactions, host/pathogen interactions, novel routes to disease causation.
Amount of support: $500,000 over five years
Eligibility Requirements:
Candidates will generally have an MD, DVM, or PhD degree.

Candidates must have an established record of independent research and hold the rank of assistant professor or equivalent as of November 1, 2015. At Harvard, instructors with a track record of independent research are eligible. Researchers recently appointed to a faculty position may not have a demonstrated track record sufficient to compete successfully for this award.

Candidates must be citizens or permanent residents of the U.S. or Canada at the time of application.
Application Instructions: See standard HMS Foundation Funds application form and instructions.
URL: http://www.bwfund.org/page.php?mode=privateview&pageID=105
Additional notes: Harvard University is the nominating institution for these awards. Therefore, the HMS Foundation Funds Committee will select HMS' nominees and subsequently forward their applications to the University Committee on the Biological Sciences (UCBS). Likewise, applications from all other Harvard schools will also be submitted to the UCBS. Final review/selection of applications will be conducted by the UCBS.
Our
Mission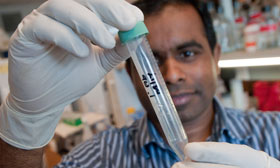 To create and nurture a diverse community
of the best people committed to leadership in alleviating human suffering caused by disease