Clearing the roadblocks that impede drug development
Cheaper, faster, better.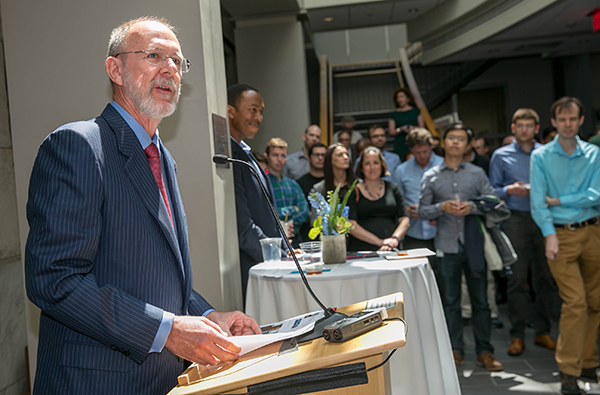 Harvard Medical School Dean George Q. Daley, AB '82, MD '91, PhD, has used these words repeatedly when discussing his vision for therapeutic development. This articulation resonates strongly with Joshua Boger, AM '75, PhD '79. Boger says that while regulation of drug development is necessary and useful, the regulations need "a total rethink." He says high costs and slow and uncertain processes threaten patients, health care systems, and therapeutic innovation. That's why he and his wife, Amy Schafer Boger, AB '77, MD, recently gave $3 million to support the Harvard Program in Therapeutic Science (HiTS) and its new Harvard-MIT Center for Regulatory Science.
"We are stuck with an overly complicated, overly expensive, and overly uncertain system of regulations, here in the U.S. and around the world, that has simply fallen behind," says Joshua Boger, founder and former CEO of Vertex Pharmaceuticals, a member of the HMS Board of Fellows, co-chair of the HMS Discovery Council, and chair of The World Is Waiting: The Campaign for Harvard Medicine.
"Everyone in the system—researchers, regulators, developers—is working as hard as they can for patients, but the processes themselves are out of date in translation from science to patient. So we need to start over, placing science in the center of a redesign of the entire process, and that is the mission of this new Center for Regulatory Science."
Joshua Boger, AM '75, PhD '79