Online CME Courses
Online CME Courses
HMS Global Academy is an online learning center for postgraduate medical education that offers both accredited and non-accredited courses utilizing cutting-edge technology to create enhanced lessons for keeping health professionals up-to-date on current trends and best practices. In addition to self-paced, interactive courses, this site also delivers contemporary medical information through curated news and original blogs.
CME Online hosts a suite of short, case-based accredited courses. Our two distance learning platforms enable HMS faculty to become a virtual visitor to the homes and offices of health care professionals, helping make the pursuit of lifelong learning accessible and affordable to learners around the world.
Please click here for a link to our Online course catalog.
If you have any questions, contact us at cmeonline@hms.harvard.edu
Continuing Medical Education
at HMS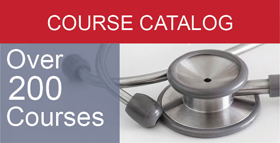 ---
---